Joaquin Guzmán, better known as El Chapo, who Forbes has named the 14th richest man in the world, escaped from a maximum security prison in July, through a mile-long tunnel that went from the floor of his shower to outside the prison grounds.
However, a poll conducted by Parametría found that only 46% of Mexican residents believe the official story, and only 17% believe that the escape was carried out solely by members of his cartel.  Over three quarters of those polled believe that the government was involved in his escape, and 60% do not believe the tunnel story and think he reached freedom by some other means.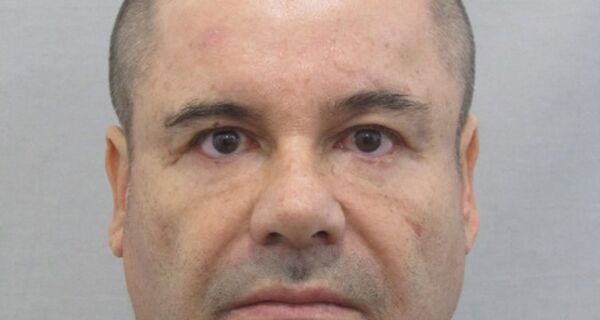 This is the second time that El Chapo has escaped a maximum security prison.  Previously, he was aided by a senior security official who reportedly snuck him out in a laundry cart.  Other reports have stated that he actually walked out of the prison a day before it was reported, wearing a police uniform.
Over half of those polled do not believe there is any point in recapturing El Chapo, as their trust in government has dropped so significantly.
The public's opinion on El Chapo himself has also changed dramatically.
In 2011, 76% of the public viewed the cartel leader in a negative light, today that number has dropped to only 56%.
"Most people in Mexico do not believe official stories or reports anymore – especially those related to crime, Lenin Martell, professor of communication and cultural studies at the Autonomous University of the State of Mexico, told the Guardian. "Nowadays, people are much better informed and better educated, especially the younger generation, and they are tired of lies, corruption, and clumsy declarations. This signifies a failing political system that cannot sustain itself anymore."