The Navy plans to station armed personnel at all reserve centers that are not located on military bases, such as the one in Tennessee. The guards would be reservists with weapons qualifications called to active duty on an all-volunteer basis, NBC News reported.
The service is also considering providing armed protection at its recruiting centers, but has not yet authorized armed guards, a Navy official told NBC News.
"It is being considered along with the rest of the full spectrum of force protection measures. Many additional measures are being considered," the official said.
Mohammad Youssuf Abdulazeez shot and killed five people at the Chattanooga reserve center on July 16. Earlier that day, he opened fire at a nearby military recruiting center, wounding a Marine.
Since the attack, armed civilians started standing guard outside of some of the nation's more than 1,000 off-base military recruiting centers in an effort to offer protection. The Pentagon, however, asked them to cease last month because their presence "could adversely impact our mission and potentially create unintended security risks."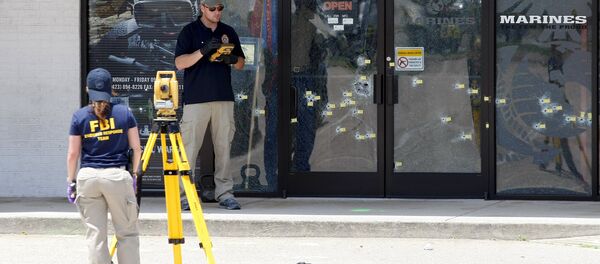 The head of the Marine Corps recruiting command advised Marine recruiters not to support the armed citizens and to call local law enforcement if they appeared outside recruiting stations. Lieutenant General Mark Brilakis said the civilians' presence, "while well intentioned, will be counterproductive to our recruiting operations."
With Friday's announcement, the Navy has made itself the only service to date that has taken steps to place its own armed guards at off-base facilities.
Abdulazeez, a 27-year-old naturalized US citizen who was born in Kuwait, rammed his car through a gate and entered the Navy reserve center. He shot and killed five people and wounded a Marine recruiter and a police officer before he was killed by police officers.