Russia has been particularly active in exploring opportunities in the Arctic and is set to build a unified network of military facilities in the region in order to strengthen its border defense. But Western media worries over it as The Week published an article called "Russia is arming commandos with combat snowmobiles — to take over the North Pole?"
In the article Robert Beckhusen is talking about how earlier this year, Col. Gen. Vladimir Shamanov — Russia's airborne forces chief — ordered the development of "airborne snowmobiles" after visiting the northern Yaroslavl region.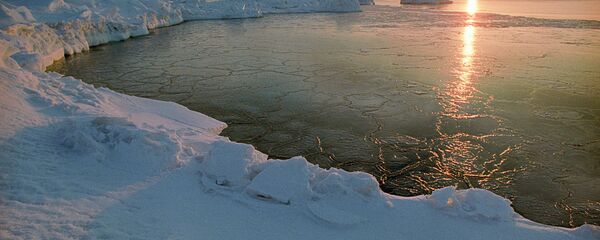 During his visit Shamanov examined the Taiga-551 snowmobile and asked the commanders to adapt the snowmobile for dropping it from the back of an airplane. The vehicle weighs about 705 pounds and powers itself with a liquid-cooled 65-horsepower engine.
Once on the ground, Russian troops could speed along at 100 kilometers per hour with the vehicle's 14.5-gallon fuel tank.
But the magazine is perplexed as to what is the purpose of all this? There's no war going on in the tundra. If it is not to create jobs for the plant "Russkaya Mekhanika", then surely it is to strengthen the Russian military presence in the Arctic, the author of The Week's article answers his own question.
On March 16, Russian President Vladimir Putin ordered to conduct sudden Arctic exercise involving 38,000 soldiers, sailors and airmen. Then on April 1, NATO sent fighter jets and B-52 bombers into the Arctic to practice intercepting Russian aircraft.
According to the author this indicates that the contest over the Arctic will be in the air and sea but not on land.