"Ukraine's 13" does sound a bit like a blockbuster title, but the country's Culture Ministry wasn't joking when it released a list of celebrities who are, from now on, banned from Ukrainian television, radio broadcasts and movie theaters.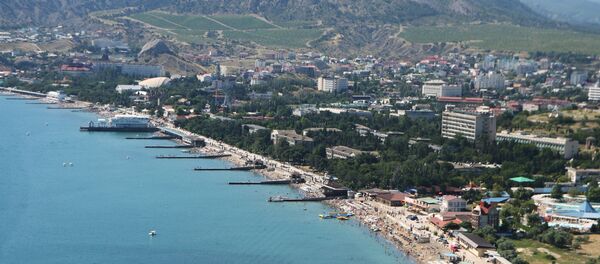 The new list only contributes to more than 100 Russian films and television shows prohibited in Ukraine since 2014, as the country is gradually getting over Russian pop culture.
Depardieu wasn't included in the list by mistake. It is not a secret that the 66-year-old star was already banned from entering Ukraine for five years in July, But Culture Minister Ivan Kirilenko said the sanctions would not affect Depardieu's films. It seems that the time has come, and from now on Depardieu won't even be allowed on the screens, according to German tabloid Bild.
Gérard Depardieu became a huge international star at young age, and featured in such films as "The Man in the Iron Mask," "Les Misérables," and "Green Card." In 2013 the actor left France in protest against a proposed new top tax rate of 75 percent. He was granted Russian citizenship by President Vladimir Putin and has now adopted Russia as his new homeland, the German newspaper reminded.
It is not the Russian citizenship though that outraged Kiev politicians. The actor was stamped as a "threat to national security" due to his imprudent comments on Ukraine's integrity and close relations with Kremlin and with Russian president in particular, Bild stressed.
«I love Russia and Ukraine which is part of Russia», — Depardieu said at a film festival in Latvia in 2014, which could be the main reason why Kiev is so displeased with him.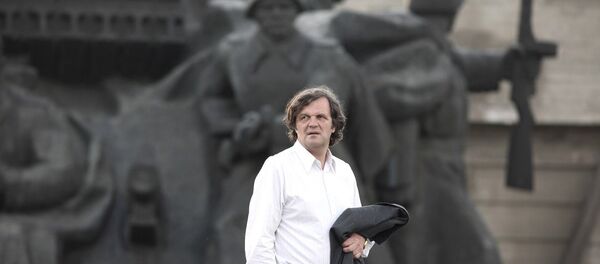 Since the pro-western government came to power in Kiev, such comment is enough to turn someone into persona-non-grata.
Among other banned celebrities is 77-year-old Russian singer and legislator Joseph Kobzon who is known as "Soviet Union Frank Sinatra." Previously, he had his European assets frozen and banned from travel to Europe for their role in the Ukrainian crisis.
Ukrainian intelligent agencies have also submitted to the national security council 500 more international celebrities who they think should be banned, the German newspaper stressed.