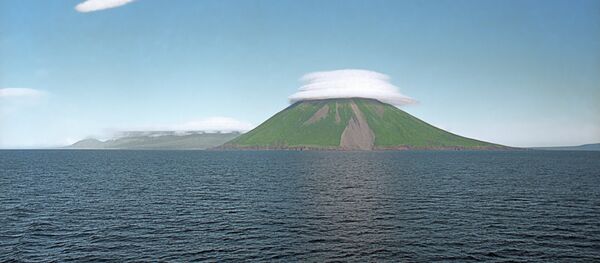 MOSCOW (Sputnik) — The Russian government approved the federal target program for the socioeconomic development of the Kuril Islands until 2025, a Monday statement on the Russian Cabinet website says.
"Lifting of the infrastructural constraints for the development of the economy and improvement of the quality of life, creating conditions for development of raw material processing using the latest technologies, as well as innovation developments adapted to the conditions of the Kuril Islands, and modernizing objects of social infrastructure are among the expected results of the program," the reference to the document reads.
On July 23, the government approved the program concept. The total amount of financing for the new initiative was identified as approximately $1.2 billion.
The Kuril Islands, or the Southern Kurils, located in the Sea of Okhotsk have long been subject to a dispute between Russia and Japan as the sides failed to sign a permanent peace treaty following the end of World War II. The territory has been administered by Russia since the end of WWII, but the Japanese government lays claim to the islands.