The Russian agricultural watchdog's decision to destroy sanctioned foodstuffs was met with a mixed reaction as the country continues transitioning to a consumer society.
While in Western media, the decision to destroy food has been covered from the perspective of public outrage, the reaction in Russia has been considerably more mixed. In a country where 90 percent never tried jamon serrano, arguably the most famous sanctioned product because of its association with the high wealth of its consumers, the biggest issue has become one of efficiency.
"Instead of simply burning and burying, special grounds [in Europe] use composting, methane and anaerobic brewing, as well as burning in special incinerators which allow for the use of energy created by the waste burning to generate energy for domestic use," dean of Saint Petersburg's European University Maksim Buyev wrote in a column in Vedomosti.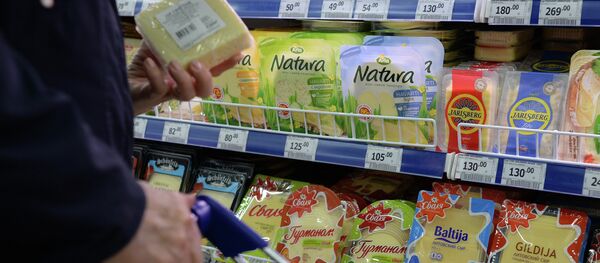 Russia's liberal opposition has also marked its opposition to the sanctions in a view best highlighted by Masha Gessen, in a July column in the New York Times. Some commentators have even claimed that the food ban is a personal attack against their lifestyle.
"Some Russians miss their Australian rib-eye, others their Norwegian salmon, still others their Italian pasta, but it's cheese that most yearn for. Its absence from the dinner table is a singular symbol of the new time — the time of Russia's war with the West," Gessen wrote.
Efficiency and Corruption
The issue of destroying food could also be linked to the inability to rein in corruption at Russian customs offices, according to Tatiana Stanovaya, head of the analytical department of the Center for Political Technologies, writing for Carnegie Moscow Center. The issue was investigated by the Russian edition of Forbes, which found that "For 300,000 rubles (around $5,000) in around two hours, Polish apples will become for you Serbian, or Argentinian, or Israeli."
"The difference between yesterday and today is that customs officials need to not get a bribe from you, but to burn your product. Therefore as much as possible needs to be burned to demonstrate efficiency to the higher-ups," Stanovaya wrote.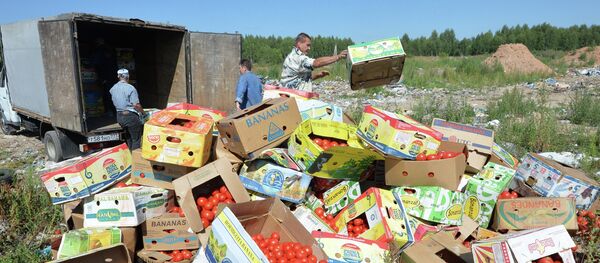 It is also not clear how the proposal of giving away seized foodstuffs to the poor could be carried out transparently, according to Russia's agriculture minister Aleksandr Tkachev.
"If these products are distributed through unclear decisions, where is the guarantee that there won't be corruption or abuse of power," Tkachev said.
Russia's Food System
In addition to Russia's agriculture, which has arguably begun rebounding as a result of the sanctions, substantial numbers of Russians use personal plots of land for growing their own food both in addition to or even instead of commercial food sources. According to an opinion poll published in May by the Public Opinion Foundation, 51 percent of Russia's urban dwellers have dachas, suburban estates with an adjacent plot of land.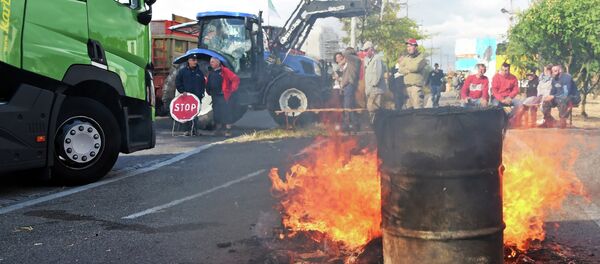 While dachas are overwhelmingly used for recreation, nearly half the owners also use them to grow their own food, with 27 percent using the food grown as a substantial addition to food purchased in stores and for 7 percent it is a primary source of food.
As a result, Russian consumers do have a closer relationship with food than their counterparts in Europe, where farmers often burn foodstuffs in protest, while Russia has no similar experience.
"Modern industrialized society treats food, to say directly, as devil-may-care. And the wealthier it is, the more food it throws away. And no one really bothers with the issues of African or their own poor and starving," Russian political analyst Georgiy Bovt wrote in a column for Gazeta.ru.
According to Bovt, the destruction of sanctioned foods are also not likely to impact most Russians, as they were primarily consumed by "the affluent part of the population of Moscow, [Saint] Petersburg, and also, possibly, several large cities."