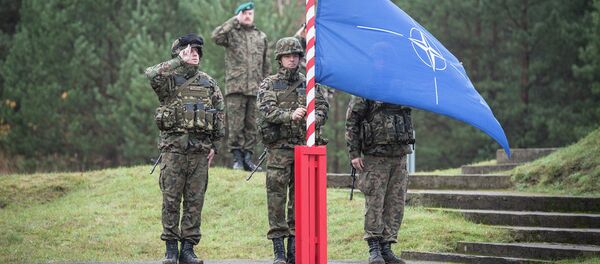 Last week, in his first speech before the country's parliament, Duda called on NATO to increase its presence in the country and throughout the region. "We should unambiguously raise the question –we need guarantees from NATO…It is necessary to strengthen NATO's presence in this part of Europe, including in our country," Duda stated.
The president vowed that he would press for the expansion of NATO security guarantees for Eastern Europe at the alliance's next summit in Warsaw in 2016.
Responding to Duda's speech, Süddeutsche Zeitung columnist Daniel Broessler argued that while Duda's "declaration of struggle" may "at first glance appear to be directed against Russia, it is in fact directed against Poland's own allies."
Broessler explained that Duda's rhetoric threatens the "difficult compromise" reached in Wales in 2014, which was aimed at taking into account the security concerns of NATO's eastern members against the so-called Russian threat, while simultaneously looking to prevent a new arms race from spiraling out of control by refusing to establish permanent bases in the region.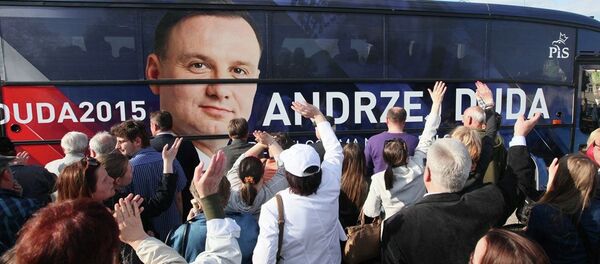 Incidentally, the size of the NATO rotating Rapid Reaction Force agreed to in Wales last year is already set to be expanded to 40,000 personnel, up from 10,000 in September 2014. Furthermore, US and NATO forces have dramatically increased the frequency of military drills held near Russia's borders, and the US has decided to deploy heavy weapons caches in the Baltic states, Poland, Romania and Bulgaria.
"The Polish president, who may soon receive the support from a new national-conservative government [following elections this fall], believes that the steps taken by NATO in the face of a [hypothetical] Russian attack may be inadequate," Broessler noted. Furthermore, according to the journalist, "unlike the current government," the new parliament may not recognize that even the United States is not in a position to run completely roughshod over the alliance's principle of consensus-based governance in this instance.
Unfortunately, in Broessler's view, "among the Polish right wing, there is a deeply rooted belief that a diplomatic offensive, together with good relations with Washington, can achieve almost anything."
The commentator noted worryingly that ultimately, Duda's position "jeopardizes the pragmatism which has helped to preserve NATO unity, with Poland's help, in the difficult period after the Cold War." Driving his point home, Broessler noted that "an internal conflict between NATO members only serves [the interests of] Russian President Vladimir Putin."