In an article filled with factual errors, a former advisor to the George W. Bush administration, Kristofer Harrison, accuses US Congressman John Conyers of being "Putin's man in Congress" because of his amendment to prevent Ukraine's Azov Battalion, famous for its neo-Nazi ties, from receiving US aid.
The article appears to be based solely on a conversation with the Azov battalion's spokesman, Roman Zvarych, and presents his statements as fact; additionally, Harrison made multiple errors in his own statements. Roman Zvarch was Ukraine's Minister of Justice from February to September 2005, and was fired after it was found that he lied about his education credentials: he claimed to have received a bachelor's degree from Columbia University and to hold a Ph.D. in law.
"Ukraine's volunteer battalions are slowly coming under the tent of the Ukrainian government, after having been born as private units in the chaos of Yushchenko's abdication," Harrison claims.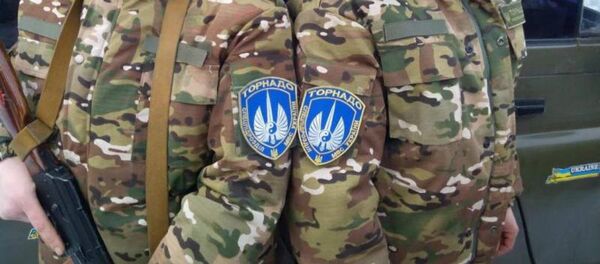 While the most obvious issue with the statement would be that Ukraine's deposed president's name is Yanukovych, not Yuschenko (who was President of Ukraine in 2005-2010), it is also mistaken in the history of the Azov battalion. Founded in May 2014, the Azov battalion was the result of a merger between the Social-National Assembly (the likely origin of its mirrored Wolfsangel logo), and several other groups, with the SNA press secretary Ihor Mosiychuk's armed group forming the center of the movement.
For the rest of his article, Harrison descends into a series of "Azov-are-totally-not-neo-Nazis" claims, largely based on claims made by Zvarych, the disgraced former minister, and largely attempting to distance it from Andriy Biletsky, the leader of the SNA who doubles as the commander of Azov, with Mosiychuk as his deputy.
Both Mosiychuk and Biletsky were elected to Ukraine's parliament in September 2014, although Biletsky remains the group's leader, according to the Ukrainian media.