Scientists define a supervolcano as a volcano capable of an eruption thousands of times greater than any ordinary volcanic explosion. The most recent supervolcano eruption occurred 27,000 years ago in New Zealand.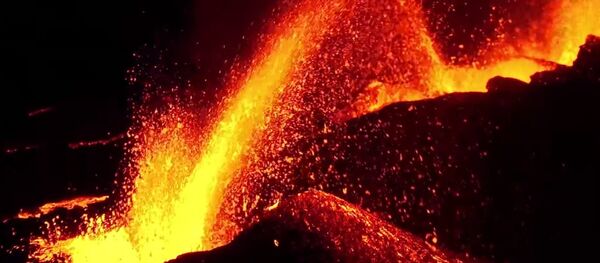 In addition to the deaths, an eruption of Yellowstone's supervolcano would leave two-thirds of the country completely uninhabitable. The ash cloud would immediately ground any air travel, similar to the shutdown following a 2010 eruption in Iceland.
Sulfuric gases would mix with the Earth's water vapor in the stratosphere, creating the potential to launch the country into a "volcanic winter" marked by dimmed sunlight and cooled temperatures.
Hoffstuffworks explained how the supervolcano would erupt: "Heat rising from deep within the planet's core would begin to melt the molten rock just below the ground's surface. That would create a mixture of magma, rocks, vapor, carbon dioxide and other gases.
"As the mix amassed and rose over thousands of years, the pressure eventually would push the ground up into a dome shape and create cracks along the edges. As that pressure was released through the cracks, the dissolved gases would explode, emptying the magma in quick fashion across the park."
Yellowstone's supervolcano last erupted roughly 640,000 years ago. But there has been some increased activity at the site over the past decade. Last summer, roads were closed in the park after extreme heat from below was melting the asphalt on roads above.
Still, the probability of a catastrophic eruption at Yellowstone is about 0.00014% each year, according to the US Geological Survey.
Yellowstone stretches across 3,472 square miles (8,987 square kilometers) in Wyoming, Idaho and Montana. The park welcomes nearly three million visitors a year