Charnesia Corley, a 21-year-old African American, was on her way to get medicine for her sick mother when a Harris County deputy pulled her over for allegedly running a stop sign. The deputy said he smelled marijuana, but was unable to find any in the car.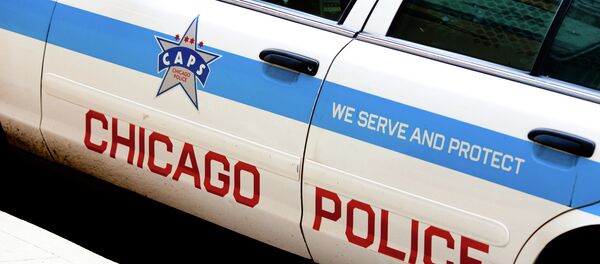 He then called for a female deputy to conduct a cavity search of Corley, who ordered the woman out of the car and onto the ground.
"She tells me to pull my pants down," Told KTRK-TV in Houston. "I said, 'Ma'am, I don't have any underwear on.' She says, 'Well, that doesn't matter. Pull your pants down.'"
The deputy ordered Corley to bend over, pulled down her pants and began to insert her finger into Corley's vagina, the Houston Chronicle reported.
Corley stood up, so the deputy threw her to the ground and restrained her while another female was called in to assist, according to Corley's attorney. When backup arrived, each deputy held one of Corley's legs apart to conduct the search.
"I feel like they sexually assaulted me! I really do. I feel disgusted, downgraded, humiliated," Corley told KTRK-TV.
Corley's lawyer said he plans to sue the Harris County Sheriff's Office in federal court.
"What these officers did out there at the Texaco station was unconscionable. I've worked many big cases and I've never seen that," Sam Camack was quoted as saying by the Chronicle.
Rebecca Robertson, of the ACLU of Texas, said a warrantless cavity was a "blatant" violation of the Fourth Amendment, and that an orifice probe was the most invasive search possible.
"A body cavity search without a warrant would be constitutionally suspect. But a body cavity search by the side of the road… I can't imagine a circumstance where that would be constitutional," she told the Chronicle.
A Harris County Sheriff's spokesperson said the deputies did nothing wrong. Deputies did find 0.02 ounces of marijuana on Corley, but did not say where they located the drugs, KTRK-TV reported.