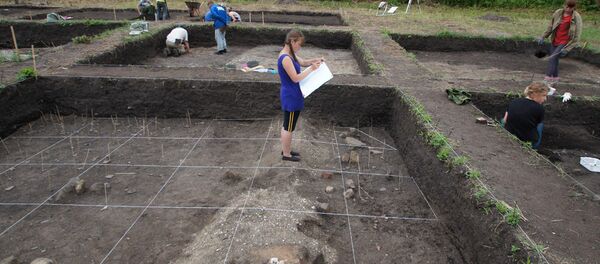 The long lost tomb of the Egyptian Queen Nefertiti may have been found, located in the burial chamber of Tutankhamun, or 'King Tut', according to an analysis of high-resolution images which reportedly reveal the presence of two secret, sealed-off doorways hidden in the tomb's painted walls.
"The implications are extraordinary, for, if digital appearance translates into physical reality, it seems we are now faced not merely with the prospect of a new, Tutankhamun-era storeroom to the west; to the north there appears to be signaled a continuation of tomb KV 62 (Tutankhamun's tomb), and within these uncharted depths an earlier royal interment – that of Nefertiti herself."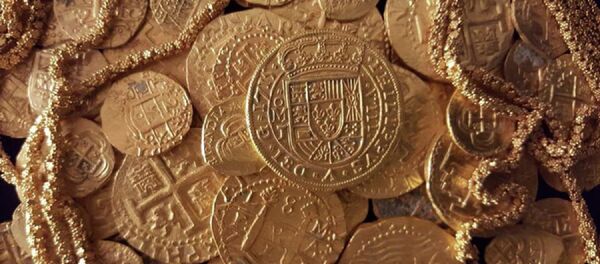 Dr. Reeves spotted the linear traces of the secret 'ghost doorways' beneath the plastered surface of the painted scenes in Tutankhamun's tomb, when he analyzed high-resolution scans of the tomb published online by Factum Arte, a conservation team who produce facsimiles of heritage sites to help their dissemination and conservation.
Detailed high-resolution images of Tutankhamun's tomb were published online by Madrid and Bologna-based conservationists Factum Arte in 2013.
Archaeologists have long searched for the resting place of ancient Egypt's most famous queen, who was married to the Pharaoh Akhenaten. In 2013 French Egyptologist Marc Gabolde claimed that according to the results of a genetic investigation, Nefertiti was Akhenaten's first cousin, and the mother of Tutankhamun, who died aged 19 after reigning for ten years.
"The consequence of that is that the DNA of the third generation between cousins looks like the DNA between a brother and sister," said Gabolde.
In his research paper, Reeves suggests a possible solution to the puzzle of why Tutankhamun was buried in a relatively small tomb.
The size of Tutankhamun's tomb "is less than appropriate for a king's burial of the Eighteenth Dynasty," writes Reeves, who suggests that its size and unusual layout is because it is an extension of an earlier tomb originally built for Queen Nefertiti. 
Commenting on the report, Yasmin El Shazly, a deputy of minister for antiquities, said that "No measurements have been taken to prove the theory yet." 
Tutankhamun's tomb was discovered in 1922 by British archaeologists Howard Carter and Lord Carnarvon, who became the first people to enter the tomb in more than 3,000 years. Thousands of artefacts including furniture, chariots, musical instruments and board games were found, and it remains the only pharaoh's tomb ever to be found intact.