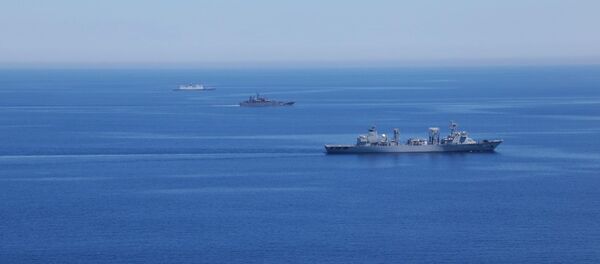 MOSCOW (Sputnik) — Russia's Black Sea Fleet has held an exercise in the Mediterranean Sea, a spokesman for the fleet said Friday.
"During the exercise, Black Sea Fleet ships worked on protecting convoys, carried out tasks to repel simulated enemy air attacks from various heights, [practiced] combat operations against surface vessels," Capt. 1st Rank Vyacheslav Trukhachev told reporters.
Earlier this summer, Russian and Egyptian Navies carried out joint military exercises involving F-16 fighter jets in the Mediterranean Sea. Russia and China also carried out Mediterranean drills earlier this year.
According to the Russian Navy, up to 10 Russian warships and support vessels are permanently deployed in the Mediterranean Sea.