The West accounts for about 75% of the world's total debt, while Russia's share is only 0.49%.
The exact amount of the world's total debt is 60 trillion dollars. The statistics do not take into account the private debts of the population and enterprises, as well as planned payments for social benefits.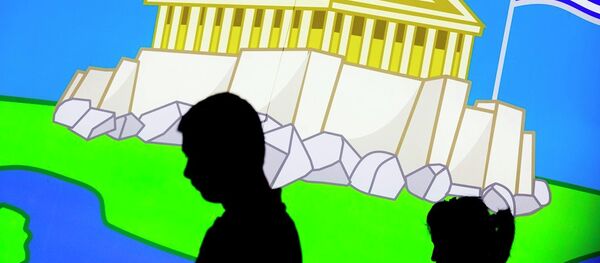 While the US share in the global GDP is 23.3%, its share in the world's debt is 29.1%. Indicators of Japan are even worse: they amount to 6.18% and 19.99%, respectively.
According to the latest data, 7 of the 15 countries with the largest public debt are located in Europe and all together account for 26% of global debt.
These figures suggest that the so-called Western "welfare" is based on the large debt economy, rather on real labor costs.  According to the author, the burden of these debts will fall on future generations.  Practically it means that every child now is born with a debt of tens of thousands dollars.
The website cites higher education in the US as an example of the dangerous trend, stressing that loans for study at a prestigious American university can reach $ 200,000, while the overall amount of US graduates' debt is $1.2 trillion.
The author believes that the "student loan bubble" will burst in the near future, because after graduation students do not always find well-paid jobs to pay the money back.