WASHINGTON (Sputnik) — The United States is moving one step closer to lifting a ban on oil exports, according to media reports.
The US Department of Commerce is telling members of Congress that it plans to allow Petroleos Mexicanos, Mexico's state oil company, to exchange Mexican and US oil, the Wall Street Journal reported on Friday.
On Sunday, the US House of Representatives could vote in September on lifting the ban on US crude oil exports, according to media.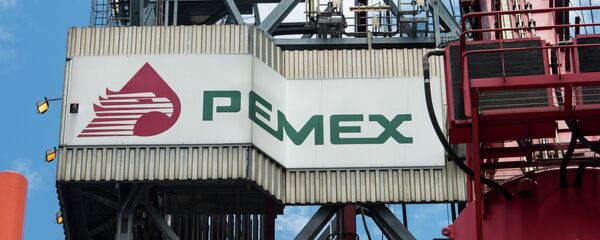 12 August 2015, 04:13 GMT
The United States introduced an export ban in 1975 in response to the shortage of global oil supply after the Arab oil embargo.
Over the past ten years, the United States has risen to become the world's largest oil producer on the heels of a fracking boom. Resuming oil exports could help the industry amid a global supply glut, as well as raise oil prices and lower gasoline costs.
Trading US light oil for Mexico's heavy oil could also lessen calls for building the Keystone XL pipeline from Canada, media said.
Mexico's oil is similar to that found in Canada's oil sands, which is in demand by US oil refiners.