According to Eugene Steinberg, an Assistant Editor at the Council on Foreign Relations (CFR), Russia is determined to increase its involvement in Africa, making Moscow an important geopolitical player in the continent.
"From 1961 to 1992, one of Moscow's most prestigious schools bore the name of Patrice Lumumba, the Soviet-supported Congolese independence leader brutally executed in 1961. Patrice Lumumba University recruited and educated generations of foreign leaders, especially African leaders, and was just one of the many ways in which the Soviet Union cultivated ties with Africa," Steinberg noted.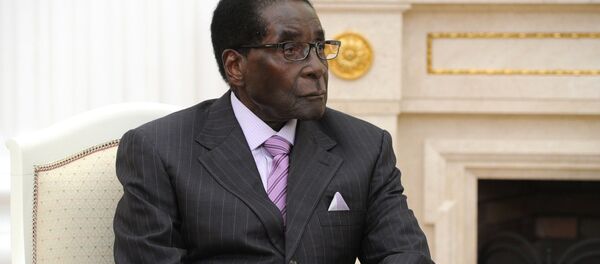 15 August 2015, 00:45 GMT
Indeed, during the Soviet era the Kremlin paid much attention to its ties with the African continent, supporting Africa's nations' anticolonial independence movement and providing it with financial and military assistance.
Unfortunately, the collapse of the USSR ruined the established partnership.
"Russia's presence in Africa, and Lumumba University, nearly disappeared overnight. But today, two decades later, Russia is once again working to establish a foothold on the continent," the expert noted.
Africa has become Russia's new pivot, Steinberg remarked adding that since the sanctions policy imposed by the West has constricted Russia's trade with Europe, "Africa is becoming an increasingly attractive investment opportunity" for Moscow.
Remarkably, African states have demonstrated their willingness to seize export opportunities in Russia. South Africa, Zimbabwe, Kenya, Egypt, Tunisia and Morocco have clearly shown that they want to cooperate with Russia and are ready to increase exports, especially agricultural products — fruits and vegetables — to Russia's food market.
"While it still represents a very modest proportion of Russia's total trade volume, Russian-African trade increased more than tenfold between 2000 and 2012. According to the African Development Bank, Russian companies invested some $20 billion in Africa last year in projects ranging from energy production and mining to infrastructure and fisheries," the Atlantic Center's Africa Center Director J. Peter Pham wrote in March, 2015.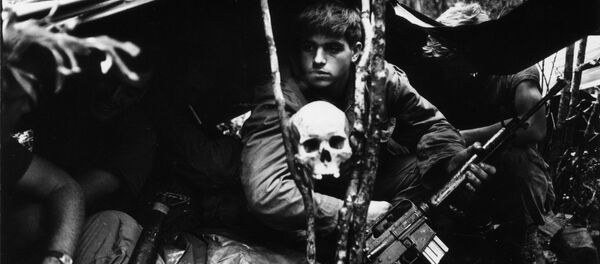 14 August 2015, 18:29 GMT
At the same time the Kremlin is boosting energy ties with the continent. In February, 2015 RT Global Resources, a subsidiary of Russia's state-backed corporation Rostec, announced it had won a bid to construct a $4bn oil refinery in Uganda. The project offers Uganda a good opportunity for development and transformation into an important economic player in the region.
In addition, Russia inked a lucrative $3 billion worth deal with Zimbabwe aimed at developing a platinum mine in the African country.
Nearly simultaneously, in July, 2015 Russia's state-owned Rosatom Corp. expressed its readiness to take part in constructing advanced nuclear power plants in South Africa, providing the country with necessary financial aid for the project. New reactors could cost almost $100 billion. The country relies most on coal and it desperately needs modernization of its energy sector to bolster economic growth. Reportedly, South Africa's Department of Energy (DoE) plans to kick off constructing of the first nuclear plant next year. Still, the winner of the bid has yet to be announced.
Furthermore, Russia has become a major weapons supplier to both North and sub-Saharan Africa, Steinberg pointed out.
"Russian arms are an increasingly popular alternative to US weaponry, which still dominates the market despite higher monetary and political costs. When the United States rejected a Nigerian request for Cobra attack helicopters in 2014 for instance, Nigeria responded by cancelling a US military training program to fight Boko Haram and investing in Russian aircraft. Now, Russia trains Nigerian Special Forces," the expert emphasized.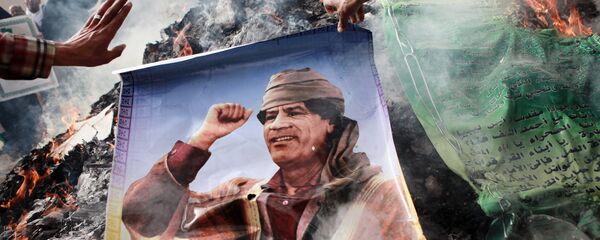 Despite obvious efforts to downplay the significance of Russia's increasing involvement in Africa, Steinberg admitted that the current trend prompts concerns in the West.
Peter Pham, however, is far more anxious about the "disturbing" trend.
"[W]hile Beijing's burgeoning engagements across Africa have received considerable attention, the Kremlin's reemergence as a significant power in Africa has gone largely unnoticed, unwittingly giving an increasingly assertive Russia a free hand in forging multiple economic, political, and military ties," Pham highlighted.
The experts agree that Russia's return to Africa is a sign of a longstanding, not a short-term, strategy.