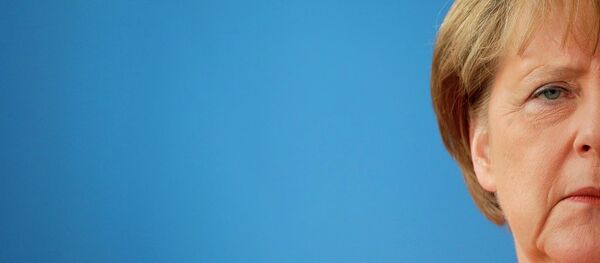 16 August 2015, 18:45 GMT
This means that Greece needs Germany. But Germany, needs the International Monetary Fund (IMF). And the IMF has said it will wait until October to decide whether to contribute funds to the $95 billion (€86bn) bailout for Greece.
Meanwhile, German Chancellor Angela Merkel had promised her government that the IMF would be fully on board for the bailout, which must be secured by Wednesday.
So, there's speculation that if the IMF pull out, so will many members of the Bundestag, who Merkel promised IMF support.
Merkel and Finance Minister Wolfgang Schäuble need to secure the backing from the German lower house of parliament to approve Greece's third bailout.
Broken Promises
If that wasn't tense enough, Greek Prime Minister Alexis Tsipras is waiting for approval from five other European parliaments before he gets his hands on the bailout cash — and a revolt by Merkel's government might not be the only hurdle.
The Austrian parliament's subcommittee has to approve the aid on Tuesday. Estonia's parliament is also set to vote on the reform package. Spain doesn't have to — but Prime Minister Mariano Rajoy is to call a ballot today. And the Dutch parliament has been recalled to debate the program on Wednesday — the same day the German parliament meets.
But by Thursday — Greece must repay the European Central Bank $3.6 billion (€3.2bn) — money it still doesn't have.
The countdown to the cash is on — and the deadline is getting closer.