MOSCOW/LONDON (Sputnik) — Fitch has also affirmed the country's short-term foreign currency IDR at 'C' while raising the Country Ceiling to 'B-' from 'CCC.'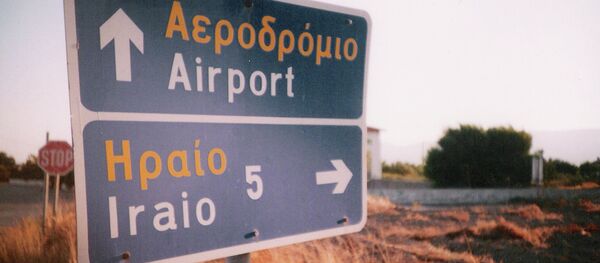 18 August 2015, 16:03 GMT
Debt-ridden Greece is due to receive 86-billion-euro financial aid ($95.26 billion at the current exchange rate) in loans over three years. It owes more than $270 billion to the International Monetary Fund, the European Central Bank and Eurozone nations.
In July, following lengthy talks, the Eurogroup reached an agreement on a new bailout package for Greece in exchange for economic reforms. The package has been approved by the Greek government.
Fitch is the world's largest credit rating agency which, along with S&P and Moody's, accounts for nearly 95 percent of credit ratings around the world.