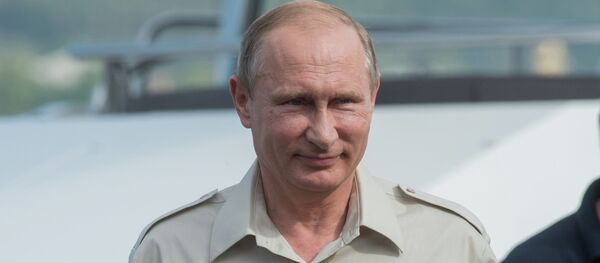 18 August 2015, 13:51 GMT
SEVASTOPOL (Crimea) (Sputnik) — Russian President Vladimir Putin is planning to attend the upcoming session of the UN General Assembly in September, Foreign Minister Sergei Lavrov said Wednesday.
"The president is planning to attend the UN General Assembly session. It is an important event in the life of this organization as we celebrate 70 years of its work this year," Lavrov told reporters.
The 70th session of the UN General Assembly is scheduled to open at UN Headquarters on September 15.
Putin addressed UN General Assembly in 2000, 2003, and 2005.
Russia's relations with the West deteriorated amid the crisis in Ukraine and reunification of Crimea with Russia. The European Union, along with the United States and its allies have accused Moscow of aggression toward its neighbors and interfering in Ukraine's internal affairs, imposing several rounds of economic sanctions against Russia in 2014.
Russia has repeatedly denied the allegations, stating that it stands for peaceful settlement of the internal conflict in Ukraine.