Russia has been revamping its Soviet-era nuclear war early warning system, with plans to use not only ground radar stations and satellites, but also drones, the chief designer of the early warning system Sergei Boev told Russian daily Kommersant.
Since the collapse of the Soviet Union, the system has been in a state of decay, with many satellites reaching their end of life and ground stations in Azerbaijan and Ukraine no longer functioning after their lease agreements lapsed. Russia began constructing new stations after Ukraine's then pro-Western President Viktor Yushchenko made an agreement with the US which allowed American specialists' access to the stations.
Now, Russia's government gave Boev until 2020 to rebuild the entire system.
"The task that stands before us itself is simply unprecedented: to create an unbroken radar field within the country's borders on a tight schedule. This did not happen even in the Soviet Union," Boev said.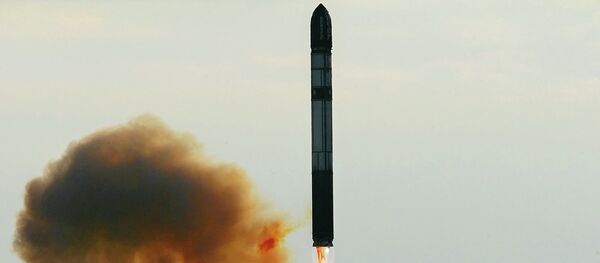 16 August 2015, 18:56 GMT
Russia has also begun to launch new satellites, as part of the Unified Space System, with the first launch scheduled for this fall, the head of the center's general staff, Colonel Viktor Timoshenko
told
the Russian News Service.
Timely Warning
While there are currently no satellites in orbit, the system is still functional, according to Boev. However, a satellite cluster would prove useful to eliminate such issues as false alarms. A famous case of a false alarm on the system occurred in 1984 and nearly triggered a nuclear war between the USSR and US, although it was narrowly avoided by Stanislav Petrov, who was manning the station.
According to Boev, false alarms are not a common occurrence although they are a danger.
"This occurrence cannot be frequent by definition, because the system's technical abilities reduce them to practically zero. The other thing is the system's ground echelon, which is a uniquely complicated technical system and malfunctions cannot be excluded. Here a lot depends on how the system's various components interact with one another: the false alarms that can occur in one station must be quickly analyzed and verified by the command post," Boev said.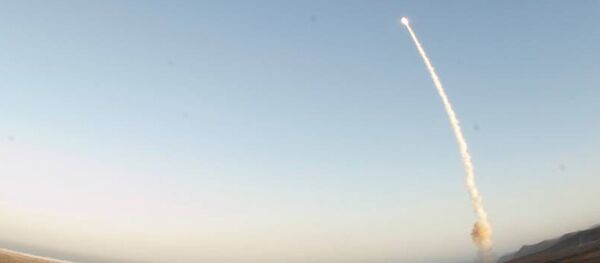 Plans for the Future
In addition to being the system's chief designer, Boev is also the head of RTI Systems group, co-owned by conglomerate company Sistema and the Bank of Moscow. The company has been designing both new components for the early warning system and civilian electronics, some of which are exported abroad.
Boev told Kommersant that he sees many opportunities for the system's development now that Russia's space troops have been designated a separate branch of service.
"In his time, the founder of RTI, academician Aleksandr Mintz proposed unifying the system's information segment with the military component of anti-air and anti-missile defense. An intellectual system that could identify the target, analyze its threat level and if needed destroy it," Boev said.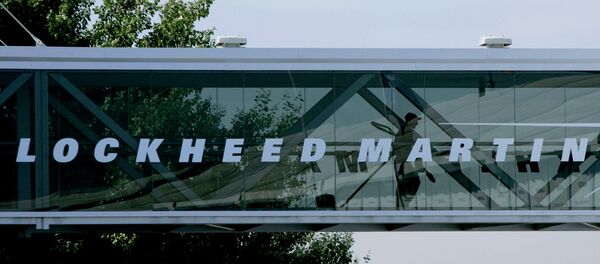 Boev added that new types of mobile location systems are being developed, which will define the system's prospects for the next 10 to 20 years.
New Challenges
The system has also faced a new challenge: cruise and ballistic missiles. Smaller and faster than ICBMs, they pose a unique threat which the ground stations are not tuned to detect. However, one station has been undergoing tuning, according to Boev.
"The results of the tests showed that this station can actually locate such carriers as cruise missiles. But there is still a lot of work ahead of us," Boev told Kommersant.
With hypersonic missiles, some of which travel as fast as five or six times the speed of sound, the system is also undergoing challenges. However, the new Voronezh-type stations are already capable of detecting hypersonic missiles and air defense companies such as Almaz-Antey are developing systems to deal with the challenge, Boev added.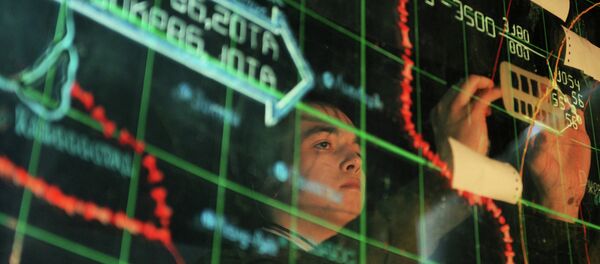 15 August 2015, 18:34 GMT
In addition to purely technical issues, Boev has been solving issues more related to money and politics. Majority shareholder Sistema has demanded that RTI's revenue grow 20 percent per year in a market shrunken by sanctions while the decrease in trained specialists has drained the organization since the 1990s.
Boev responded to the challenges by growing the company, in four years it went from 99th in the list of the world's 100 top defense companies to 69th. In addition, RTI implemented a new system for training and retaining prospective employees from the secondary school level, rather than only universities as was the case before.