US veteran war correspondent Don North calls attention to the fact that the Pentagon's new "Law of War" manual is equating journalists to al-Qaeda terrorists, branding them as "unprivileged belligerents"; which means that honest war correspondents and photographers who try to show what is really happening on the ground can be now tried as spies, if the manual is accepted by US military commanders.
"The 1,176-page manual, published on June 24, is the first comprehensive revision made to the Defense Department's law of war policy since 1956. One change in terminology directly targets journalists, saying 'in general, journalists are civilians,' but under some circumstances, journalists may be regarded as 'unprivileged belligerents.' [p. 173] That places reporters in the same ranks as Al Qaeda, since the term 'unprivileged belligerents' replaces the Bush-era phrase 'unlawful combatants'," Don North elaborated.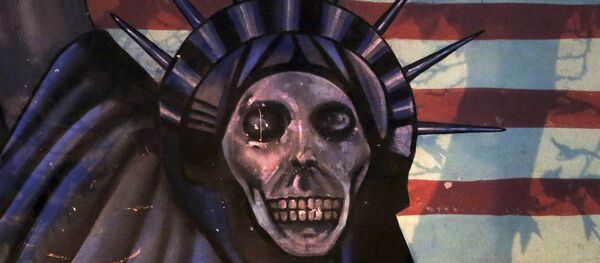 19 August 2015, 23:01 GMT
The manual states that "reporting on military operations can be very similar to collecting intelligence or even spying" and notes that the authorities "may need to censor journalists' work or take other security measures so that journalists do not reveal sensitive information to the enemy."
The veteran war correspondent deems that the Pentagon's new manual will deal a mortal blow to press freedoms not only in the United States but internationally. At the same time it will impact the news media narrative and impede the journalists' ability to cover military affairs honestly and comprehensively. As a result the US government and its subservient media will be free to control what it wants the public to hear.
The manual clearly reflects the Pentagon's deepening interest in "information warfare." While the US military opposes the honest narrative about their military operations, they are at the same time interested in maintaining further control over what the public "gets to hear and see" to ensure "continued popular support" for the country's military campaigns.
"This rhetoric labeling unwelcome journalism as 'propaganda' hostile to US national security goals also comes at a time of global political turmoil that has seen a shocking number of journalists jailed, intimidated and murdered with impunity simply for doing their jobs," Don North emphasized.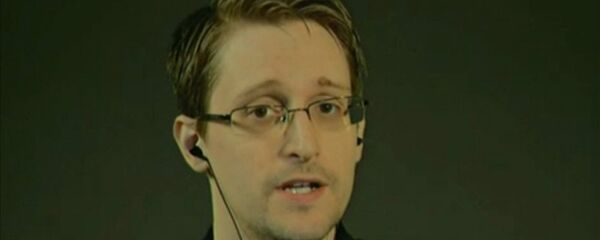 19 August 2015, 19:14 GMT
According to Reporters Without Borders about 61 journalists were killed last year, and more than 50 percent of them died while covering war issues.
Remarkably, under the Obama administration rule hostility toward "unwanted" alternative reporting — "whether from RT, Al-Jazeera or WikiLeaks" — has increased dramatically, the journalist noted.
Although President Obama has repeatedly vowed to make his administration "one of the most transparent in history" he has cracked down on whistleblowers such as Army Pvt. Chelsea (formerly Bradley) Manning, who received a 35-year prison term, and former NSA contractor Edward Snowden.
"So, the new 'law of war' manual suggests that we are seeing another case of American double standards, lecturing the world about principles that the US government chooses to ignore when its own perceived interests are seen as endangered," Don North stressed, adding that the American generals would like to use journalists just as a tool of state propaganda to ensure popular support for overseas military campaigns.