After currency devaluations in neighboring Russia and China, oil and mineral-rich Kazakhstan's currency fell 36 percent overnight after its government introduced a floating exchange rate for its currency, the tenge.
While Kazakhstan's economy is more dependent on oil prices than Russia's, it has been able to avoid currency devaluations until now. After the country's currency collapsed, many stores closed, apparently to change price tags. The Alser electronics store in the central department store of Almaty, Kazakhstan's largest city hung up a sign saying it is "closed for technical reasons."
"As we see, lowering oil pries exacerbates currency wars, which creates the danger of serious shake-ups," the head of Zerich Capital Management's analytical department Nikolai Podlevskikh said.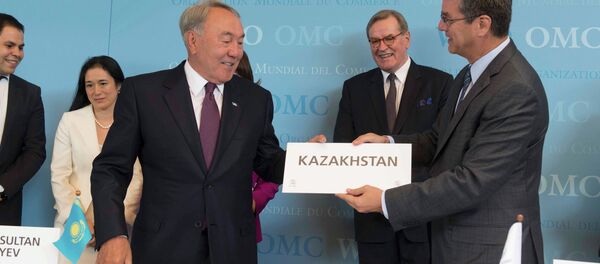 According to Podlevskikh, Kazakhstan's government believes that oil prices could fall to $30 per barrel and stay there for a long time.
No IKEA Run for Kazakhstan
Prices rose immediately in electronics stores selling mainly foreign-made goods. Some stores did not raise prices and reported more customers than usual, according to local meda.
"Yes, all prices changed except goods which took part in advertising campaign. For those we have no right to change prices," an employee of Sulpak electronics store in Almaty told RIA Novosti.
Photographs in local media did not show an influx comparable to Russia's December "IKEA run" in which shoppers overwhelmed stores amid the holiday season and the dropping Russian ruble.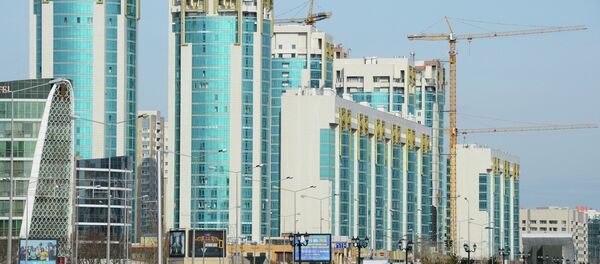 During the ruble's devaluation, media showed an influx of visitors to Russia from Kazakhstan, who took advantage of the dropping Russian currency to stock up on cheaper goods, with
massive lines forming at the border
.
Broken Promises
The head of Kazakhstan's central bank, Kairat Kelimbetov, previously promised that the currency would not devalue, or at least devalue smoothly as it switches to a floating exchange rate within three years. However, after the currency collapsed, Prime Minister Karim Masimov was left with some explaining to do.
"The new economic policy in conditions of fundamental negative changes in the world economy demands a new monetary-credit policy to provide a balance between economic growth and price stability," Masimov said.
Kazakhstan's prime minister did not mention explicit steps that would be made in response to the currency's devaluation.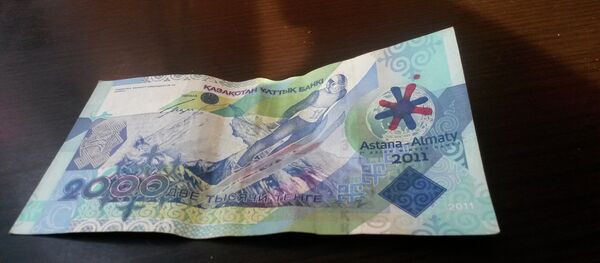 20 August 2015, 04:12 GMT
Cause for Celebration?
Aleksandr Mashkevitch, the chairman of Eurasian Resources Group, which controls a third of Kazakhstan's metals and mining industry according to its website, praised the decision to drop the fixed exchange rate.
"We are endlessly happy and thankful for this. The rate will be defined by the economy itself. Exactly how much the tenge costs, no one will pay more or less for it. In this case we guarantee workplaces and wages. I am sure that everything will rise. When we are in a competitive environment, we carry a responsibility. And back then it was difficult for us," Machkevitch said after a meeting with President Nursultan Nazarbayev.
Eurasian Resources Group, which also owns assets in African countries and Brazil, has been accused of collusion with Kazakhstan's government. The company, which primarily exports metals and minerals, has not been as highly impacted by the fall in oil prices and a drop in the currency rate would mean reduced expenses for wages at home with constant export prices abroad.