WASHINGTON (Sputnik) — In Syria, the airstrikes struck ISIL tactical units, infrastructure, a sniper position and weapons.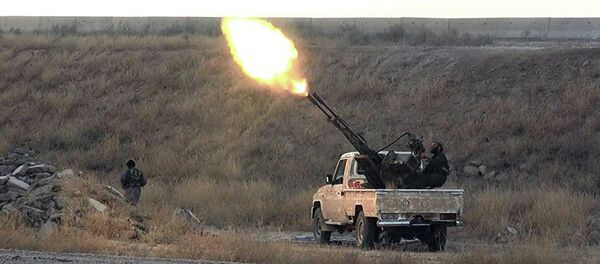 21 August 2015, 13:44 GMT
"Attack, bomber, fighter and remotely piloted aircraft conducted 10 airstrikes in Syria… 23 airstrikes in Iraq, coordinated with the Iraqi government," the release read on Friday.
In Iraq, the airstrikes destroyed ISIL excavators, tactical units, buildings, vehicle bombs, weapons and fighting positions.
The aerial campaign is a part of the US-led coalition's Operation Inherent Resolve that aims to eliminate the Islamic State. The coalition consists of 62 nations and has conducted more than 5,700 airstrikes against the terrorist group since August 2014.