"The introduction of local government is one of the elements of creation of the Western civilization. The presence of the local government – let's recall the Magdeburg law – is and will always be one of our civilized differences, which distinguishes us from Russia and draws us closer to Europe," he said, referring to the legal code of medieval times.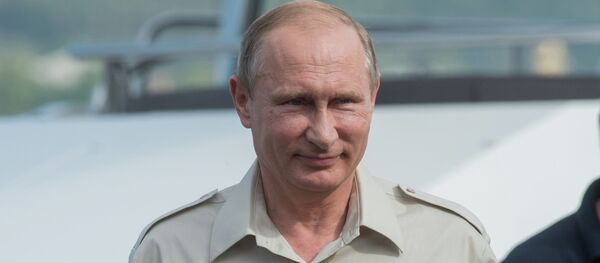 18 August 2015, 13:51 GMT
The code, often referred to as Magdeburg law, named after the German city, was brought to Ukraine by German colonists, gaining them the right to establish their own judicial and administrative institutions and to use their own law. When Ukrainian territories were annexed by Lithuania and Poland, the right to use the law was granted by Polish kings or Lithuanian grand dukes.
Former Ukrainian Ambassador to the US Yuri Shcherbak took the floor to call for debunking what he referred to as "[President] Putin's mythologema" that the Ukrainians and Russians are one united people and that Ukraine is currently under external rule.
"You hit the mark," Poroshenko responded. "We don't have any fraternal peoples during the war. There are united Ukrainians heading for Europe and there are Russians who are in a deep crisis."
This was also his reaction to President Putin's recent speech in Crimea where he expressed confidence in Ukraine's further positive development and termination of its shameful practice giving up their country under external rule, with foreigners having occupied all the key posts in central and regional governments.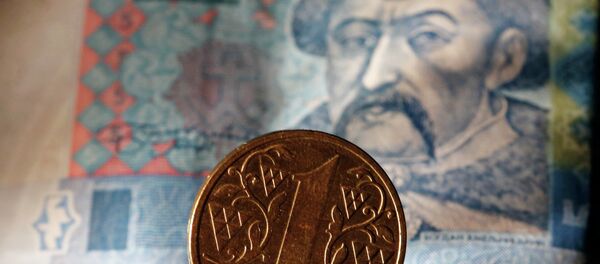 17 August 2015, 17:31 GMT
Ukrainian ex-premier Mukola Azarov however expressed a different point of view regarding who is now in a deep crisis. Having analyzed the data on Ukraine's development for the last two years, he came to the conclusion that the government of Yatsenyuk is manipulating the data within the statistical error, and that every year Ukrainians will have to tighten their belts, as the country will need decades to get back to the 2013 level of economy.
"The country where the income of the ordinary people had shrank more than twice for one year, while that of the so-called president has grown seven-fold, is doomed and one can only feel sorry for it," he wrote in the post on his Facebook page.
Meanwhile, the Institute of World Policy has presented the results of its opinion poll on Ukraine. When asked what Ukrainian respondents associate Ukraine with, the majority (24.6%) said "with corruption and ineffective power," the second answer was "war, conflict, havoc, trouble (20.5%). A total of 16% replied "fatherland, home", while 14.3% defined it as "poverty and unemployment".