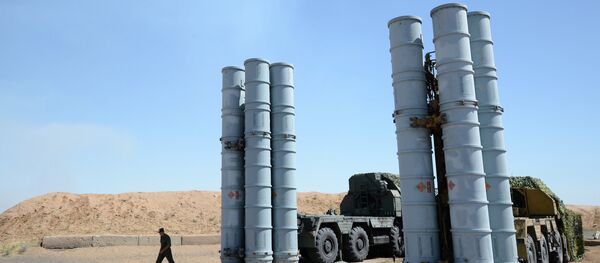 19 August 2015, 14:54 GMT
Briefing reporters in Tehran, Brigadier General Hossein Dehghan said Russia had agreed to cooperate with Iran after learning about the Islamic Republic's capabilities, Tasnim news agency reported.
"In the field of (manufacturing) fighter jets, we will not develop such cooperation with any country other than Russia," General Dehghan emphasized.
The minister said Tehran has military ties with 35 countries including China, Iraq, Russia, Oman, India, Pakistan and Belarus, in different fields, such as technical expertise and engineering, maintenance, and the sale of military systems and weapons.
He further touched on Iran's progress in the aviation industry, saying Tehran has plans to sell a range of homegrown Unmanned Aerial Vehicles (UAVs) to foreign customers.
In recent years, Iran has made great achievements in its defense sector and has attained self-sufficiency in producing essential military equipment and systems, the agency reported.
Tehran has always assured other nations that its military power poses no threat to the regional countries, saying that the Islamic Republic's defense doctrine is entirely based on deterrence.