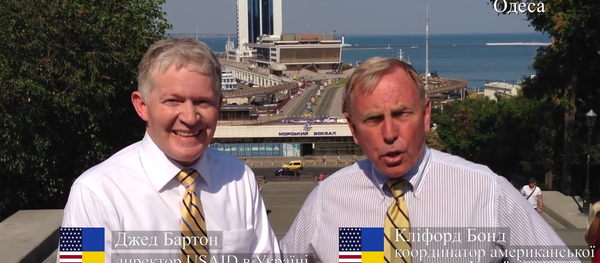 23 August 2015, 14:04 GMT
"A draft of the law on the national flag will be given to the parliament. Part of this law will include the pledge of allegiance to Ukraine," Yatsenyuk said.
When the law is passed, all Ukrainian kids in schools and youngsters in universities will have to give their oath to the Ukrainian national flag, the prime minister said.
"Every Ukrainian, every child in every school and member of Parliament must pledge his allegiance to the Ukrainian government — the oath will be done not only by words, but by heart and spirit, the oath to the country that fights and wins, to the country that cannot be broken," Yatsenyuk concluded.
Ukraine will celebrate its independence day on August 24. On this day, 25 years ago Ukraine became independent from the Soviet Union.