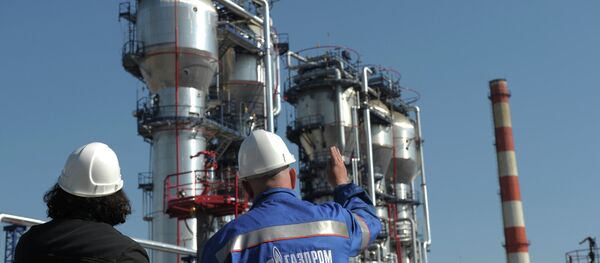 "We… will continue to work with Bulgaria, independently of all the difficult questions in connection with different projects, including South Stream," Putin said on the sidelines of an official event in Crimea earlier this week, Deutsche Welle reported.
Putin assured those present that Russia would develop its relations with Bulgaria "on all tracks," adding that Russia and Bulgaria have historically enjoyed close ties.
In Bulgaria, his words have been taken as a "clear signal of reconciliation" and "a completely new tone in bilateral relations."
"Many in Bulgaria hope that the South Stream project can be revived," Deutsche Welle commented.
Moscow still has important supporters in Sofia, mainly from within the ranks of the biggest opposition party in parliament. The Bulgarian Socialists readily welcomed Putin's latest statement.
A party spokesman repeated the Socialists' position against Russian sanctions and added: "Because of its geopolitical location, but also because of a deep spiritual and cultural bond with Russia, Bulgaria is called to act as a mediator and defuse the tensions."
"It's becoming more and more clear that we are being given a false impression of Russia," he said. "Russia's real priorities are much different from the image of an aggressive, relentless state."
On December 1, 2014 Russia cancelled its much-touted South Stream gas pipeline project due to EU opposition to it and said it had no plans to revive it.
Gazprom announced the construction of a pipeline across the Black Sea to reduce the possibility of interrupted transit of Russian gas to central and southern Europe through Ukraine in 2012.
South Stream was expected to be fully operational by 2018.