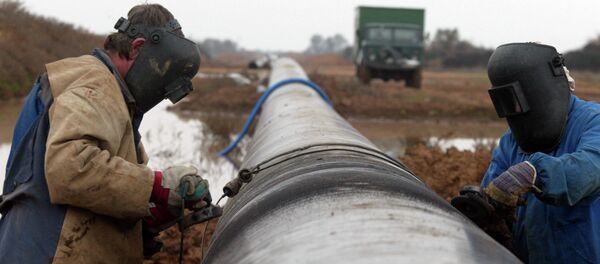 22 August 2015, 06:14 GMT
The construction of the Turkish Stream gas pipeline, the Akkuyu nuclear power plant and other big projects will go ahead no matter who comes to power in Ankara, Galatasarai University political analyst Beril Dedeoglu said in an interview with Russia's  RIA Novosti news agency.
"It is very unfortunate that major projects like the construction of the Akkuyu NPP and the Turkish Stream pipeline have been put on hold… Each time we have a new government coming in here in Turkey, the entire bureaucratic apparatus also changes. The projects launched by the previous administration may undergo certain changes, but they don't go anywhere," Beril Dedeoglu said.
"The Cabinet lineup may change, but projects like these will be implemented because they serve our national interests," she added.
Turkish President Recep Tayyip Erdogan said Friday that the nation will hold an early election on November 1, after no group won a majority from voters in June and Erdogan's party was unable to find a coalition partner.
The widely expected announcement came days after Prime Minister Ahmet Davutoglu abandoned efforts to build a coalition government, following the failure of talks with the leaders of two smaller parties.
The ruling party lost its parliamentary majority in June for the first time since it came to power in 2002, forcing it to seek a coalition alliance.