Chairman of the Joint Chiefs of Staff Martin Dempsey entered certified Donald "known unknown" Rumsfeld territory when he recently tried to conceptualize the "threat"; "Threats are the combination, or the aggregate, of capabilities and intentions. Let me set aside for the moment, intentions, because I don't know what Russia intends."
So Dempsey admits he does not know what he's talking about. What he seems to know is that Russia is a "threat" anyway — in space, cyber space, ground-based cruise missiles, submarines.
And most of all, a threat to NATO; "One of the things that Russia does seem to do is either discredit, or even more ominously, create the conditions for the failure of NATO."
So Russia "does seem" to discredit an already self-discredited NATO. That's not much of a "threat".
All these rhetorical games take place while NATO "does seem" to get ready for a direct confrontation with Russia. And make no mistake; Moscow does view NATO's belligerence as a real threat.
It's PGS vs. S-500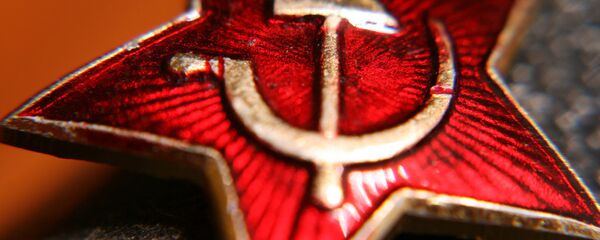 21 August 2015, 09:47 GMT
The "threat" surge happens just as US Think Tankland recharges the notion of containment of Russia. Notorious CIA front Stratfor has peddled a propaganda piece praising Cold War mastermind
George Kennan
as the author of the "containment of Russia" policy.
The US intel apparatus don't do irony; before he died, Kennan said it was now the US that had to be contained, not Russia. 
Containment of Russia – via the expansion of the EU and NATO — has always been a work in progress because the geopolitical imperative has always been the same; as Dr. Zbigniew "The Grand Chessboard" Brzezinski never tired of stressing, it was always about preventing the – threatening — emergence of a Eurasian power capable of challenging the US.
Ultimately, the notion of "containment" can be stretched out towards the dismantling of Russia itself. It also carries the inbuilt paradox that NATO's infinite expansion eastwards has made Eastern Europe less, not more, safe.
Assuming there would even be a lethal Russia-NATO confrontation, Russian tactical nuclear weapons would knock out all NATO airports in less than twenty minutes. Dempsey – cryptically – admits as much.
What he cannot possibly admit is if a decision had been made in Washington, a long time ago, preventing NATO's infinite expansion, Russia's concerted move to upgrade its nuclear weapon arsenal would have been unnecessary. 
Geopolitically, the Pentagon has finally seen which way the – strategic partnership – wind is blowing; towards Russia-China. This major game-changing shift in the global balance of power also translates as the combined military assets of China and Russia exceeding NATO's.
In terms of military power Russia has superior offensive and defensive missiles over the US, with the new generation surface-to-air missile system, the S-500, capable of intercepting supersonic targets and totally sealing Russian airspace.
Moreover, despite short-term financial turbulence, the Sino-Russian combined strategy for Eurasia – an interpenetration of the New Silk Road(s) and the Eurasian Economic Union (EEU) – is bound to develop their economies and the region at large to an extent that may surpass the EU and the US combined by 2030.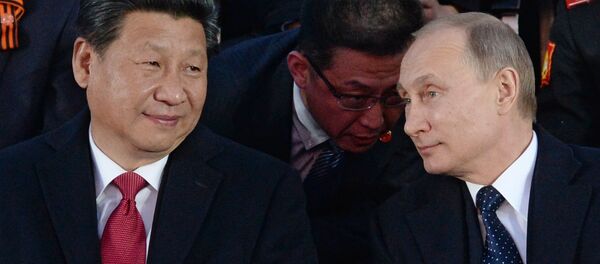 24 August 2015, 08:20 GMT
What's left for NATO is to stage military strength made-for-TV shows such as "Atlantic Resolve" to "reassure the region", especially hysteria-prone Poland and the Baltics. 
Moscow, meanwhile, has made it clear that nations deploying US-owned anti-ballistic missile systems in their territory will face missile early-warning systems deployed in Kaliningrad.
And Major General Kirill Makarov, Russia's Aerospace Defense Forces' deputy chief, has already made it clear Moscow is upgrading its air and missile defense capabilities to smash any – real — threat by the US Prompt Global Strike (PGS).
In the December 2014 Russian military doctrine, NATO's military build-up and PGS are listed as Russia's top security threats. Deputy Defense Minister Yuri Borisov has stressed, "Russia is capable of and will have to develop a system like PGS."
Where's our loot?
The Pentagon's rhetorical games also serve to mask a real high-stakes process; essentially an energy war – centering on the control of oil, natural gas and mineral resources of Russia and Central Asia. Will this wealth be controlled by oligarch frontmen "supervised" by their masters in New York and London, or by Russia and its Central Asian partners? Thus the relentless propaganda war. 
A case can be made that the Masters of the Universe have resurrected the same old containment/threat geopolitical alibis – peddled by what we could dub the Brzezinski/Stratfor connection — to cover, or conceal, another stark fact.
And the fact is that the real reason for Cold War 2.0 is New York/London financial power suffering a trillion dollar-plus loss when President Putin extracted Russia from their looting schemes.
And the same applies to the entire Kiev coup — forced through by the same New York/London financial powers to block Putin from destroying their looting operations in Ukraine (which, by the way, proceed unabated, at least in the agricultural domain).
Containment/threat is also deployed on overdrive to prevent by all means a strategic partnership between Russia and Germany – which the Brzezinski/Stratfor connection sees as an existential threat to the US.
The connection's wet dreams – shared, incidentally, by the neo-cons – would be a glorious return to the looting phase of Russia in the 1990s, when the Russian industrial-military complex had collapsed and the West was plundering natural resources to Kingdom Come.
It's not going to happen ever again. So what's the Pentagon Plan B? To create the conditions of turning Europe into a potential theater of nuclear war. Now that's a real threat – if there ever was one.
The views expressed in this article are solely those of the author and do not necessarily reflect the official position of Sputnik.