WASHINGTON (Sputnik) — The US industrial company Oshkosh has won a $6.7 billion contract from the US Army to build a new fleet of light tactical vehicles to replace Humvee trucks, the Army announced in a statement.
"The Army and Marine Corps will procure approximately 17,000 vehicles under this initial contract, with a decision on full rate production by the Department [of Defense] expected in FY [Fiscal Year 20]18," the statement said on Tuesday.
Under the contract, the Marine Corps will purchase about 5,500 new light trucks, the Army added.
Oshkosh won the contract against competition from Lockheed Martin and AM General, the corporation that builds Humvees.
The total contract value is more than $6.75 billion, according to the statement.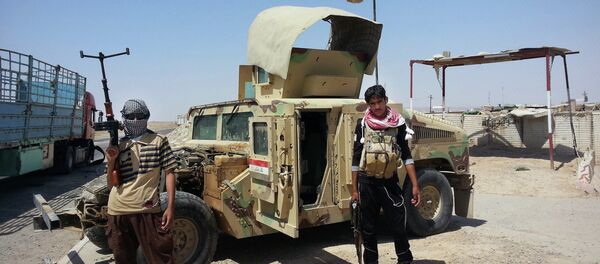 Eventually, the contract could grow to supply 55,000 of the new combat vehicles for a total cost of $30 billion.
The three competitors for the enormous contract each delivered 22 prototype vehicles that participated in a 14-month competitive test, the Army said.
The low rate initial production is slated to begin in the first quarter of fiscal year 2016, and the Army anticipates to have the first unit equipped with the new vehicles in 2018, the statement said.
"Army procurement will last until approximately 2040 and replace a significant portion of the Army's legacy light tactical vehicle fleet with 49,099 new vehicles," it said.
The new US light trucks will be produced in Oshkosh, Wisconsin with first deliveries due to commence 10 months from now, the Army said.