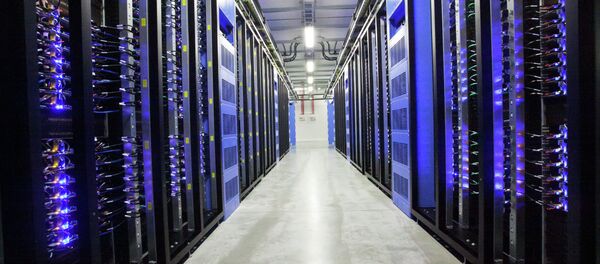 MOSCOW (Sputnik)
–
Russia's personal data law, requiring Internet companies to store Russian nationals' data exclusively within the country, comes into force on September 1.
The publication cites sources close to Russia's telecom supervisor Roskomnadzor detailing a recent meeting between the head of Roskomnadzor and Facebook's director of public policy in North and East Europe and Russia, where the latter voiced the company's position.
At the meeting, Facebook's Thomas Myrup Kristensen reportedly told the head of Roskomnadzor Alexander Zharov the company "does not consider it necessary to place the data of Russian users on Russian servers."
The publication cites one source close Roskomnadzor as saying Facebook considers the move economically unfeasible. Another source suggested that the company does not consider user accounts as personal data.
TNS, a UK-based market research company, estimates Russian users account for 22.6 million of Facebook's membership, making it the 10th most popular online destination in Russia.
Under the new personal data law, a Russian citizen's personal data may be processed in a different country in specific circumstances, under the supervision of the state regulator.