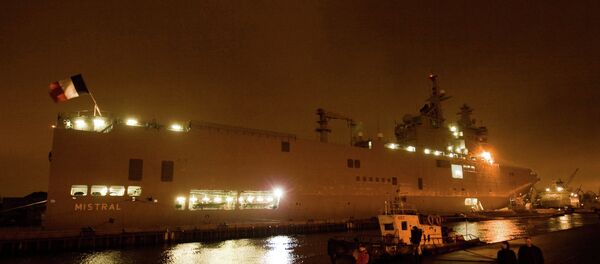 25 August 2015, 17:42 GMT
MOSCOW (Sputnik) – Several countries have expressed interest, with Egypt leading the pack, in the purchase of two French-built Mistral-class helicopter carriers after Paris reneged on their original deal to deliver the vessels to Russia.
France and Russia terminated a 2011 contract for the construction and delivery of two Mistral warships worth 1.2 billion euro ($1.35 billion) earlier in August.
Speculation swelled surrounding potential buyers for the orphaned carriers following an announcement that Paris and Moscow had reached an agreement to terminate the contract.
French Defense Minister Jean-Yves Le Drian said the refund would not amount to the initial contract's cost. Finance Minister Michel Sapin later assessed the compensation at below 1 billion euros.
Egypt 'Serious Option' 
Egypt and Saudi Arabia have expressed immediate interested in purchasing the two Mistral warships. A French diplomatic source suggested to local media that the two countries would "do anything" to purchase the vessels.
The Wall Street Journal cited French officials saying on Wednesday that Cairo was in talks with Paris to buy the ships.
One of the officials said Egypt was "among the serious options" under consideration.
Egypt agreed to buy 24 Rafale fighter aircraft from France for an estimated $5.7 billion earlier this year.
The jets and warships are thought to be the first step toward building a joint Arab military force, announced at the 26th summit of Arab leaders in March. Egypt and Saudi Arabia agreed to cooperate on defense and the economy two months ago.
One of a Handful
French Sen. Helene Conway-Mouret told Sputnik earlier this month Egypt was one of a handful of countries expressing interest in buying the helicopter carriers.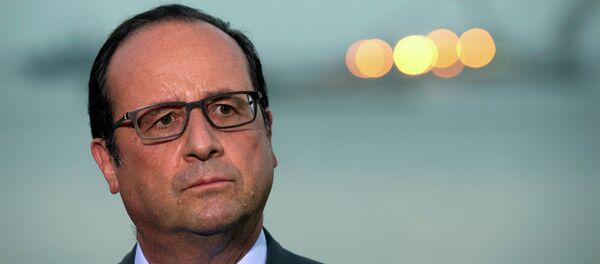 13 August 2015, 17:07 GMT
Conway-Mouret listed Canada and Singapore, along with Saudi Arabia, as interested, and said more countries could come forth.
Media reports speculated earlier this week that Defense Minister Le Drian was expected to discuss the possible sale of Mistrals to Malaysia during his state visit on Sunday.
Le Drian is set to visit India, another country that has expressed interested in the helicopter carriers, on his way back from Malaysia to sign a contract for the supply of 36 Rafale fighters.
According to the Centre for Analysis of World Arms Trade (CAWAT), a Russian think tank specializing in weapon sales, France has attempted to take advantage of the canceled Mistral deal with Russia by creating an artificial hype around potential buyers for the warships.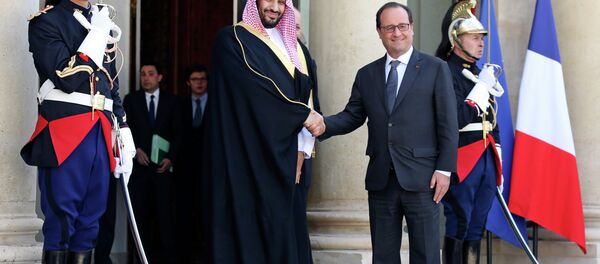 Paris will have to make serious efforts to find a new buyer, as it will take lengthy and complex negotiations on various issues, including price and readjustment of the ships for new owners, the CAWAT spokesman told RIA Novosti.
The Mistral deal was suspended by Paris in November 2014 as the crisis in Ukraine escalated.
France, among a number of Western countries, blamed Russia for fueling conflict in southeastern Ukraine, a claim Moscow has firmly denied.
French lawmakers are due to review the Mistral termination agreement, and announce the exact Russian reimbursement sum, when they return from parliamentary vacation in mid-September.