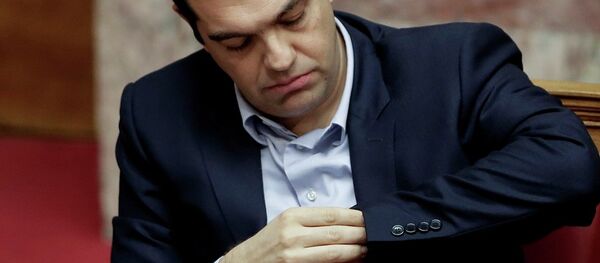 20 August 2015, 17:44 GMT
MOSCOW (Sputnik) — Greek President Prokopis Pavlopoulos announced on Thursday the formation of a caretaker government ahead of snap elections and appointed the head of Supreme Court, Vassiliki Thanou, as caretaker prime minister, the Anampa news agency reported.
Greece is currently experiencing a deep economic crisis, struggling to repay its multi-billion debt to its international creditors, including the European Central Bank, the International Monetary Fund and some eurozone countries.
On August 20, Greek Prime Minister Alexis Tsipras announced his resignation to open the door for snap parliamentary elections in a bid to secure support for his stance on the new 86-billion-euro ($95-billion) bailout package with the country's creditors.