BALI (Sputnik) – Indonesia's Energy and Mineral Resources Ministry expects the construction of the first nuclear power plant in the country to be completed by 2024, The Jakarta Post reports, citing the head of the National Nuclear Energy Agency (BATAN).
According to Djarot S. Wisnubroto, Indonesia's government launched a "Go Nuclear" program earlier this year to meet the target time frame, which has been set taking security considerations into account, The Jakara Post said on Thursday.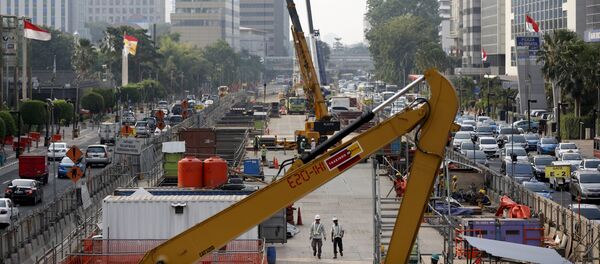 13 August 2015, 16:22 GMT
BATAN now needs to select a safe site for the construction of the plant, so that the nuclear power station does not come under the threat of an earthquake during its operation, according to the Indonesian newspaper.
Indonesia's earlier plans of initiating the construction of a nuclear power plant in 2013 near the town of Jepara in the province of Central Java were scrapped amid local residents' protests.
Earlier this year, Deputy Director of Russia's nuclear corporation Rosatom Kirill Komarov said that Moscow is ready to offer cooperation in building nuclear reactors to countries which have plans of nuclear energy development, such as Malaysia, Indonesia, Thailand and Vietnam.