Ambassador Giulio Haas showed the image during a speech to hundreds of Swiss and Iranian business people at a Zurich hotel on Thursday, Reuters reported.
On Friday, the Swiss Federal Department of Foreign Affairs (FDFA) said the "questionable cartoon" was used without its knowledge.
"The FDFA regrets the use of this cartoon and considers it tasteless," it said in a statement. "Ambassador Haas did not intend to insult anybody with the cartoon. If that is the case, however, he regrets it and seeks the pardon of everyone who could have felt insulted."
The cartoon, a commentary on reactions to the deal Tehran struck on July 14 with world powers to limit its nuclear work in return for sanctions relief, shows a pair of doves with US and Iranian flags on their chests atop Netanyahu's head, Reuters reported.
Netanyahu opposes the pact, saying it will be ineffective and allow Israel's enemy to expand its regional influence.
At Thursday's event, Haas displayed the image of the cartoon on an enormous screen, under the title "Iran: now or never."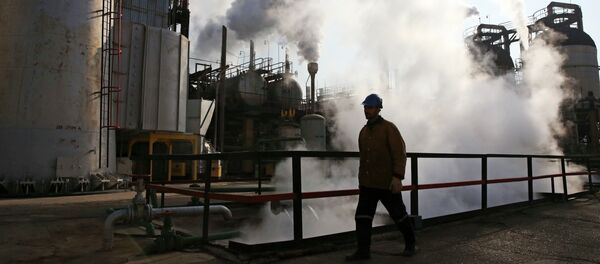 28 August 2015, 15:30 GMT
"What this picture shows is, I think now is really the opportunity to assess the market," he said.
In his speech, Haas called Iran the "pole of stability in a very, very unsafe region." He urged Swiss businesses not to delay their endeavors in Iran, a potentially lucrative market with a population of 80 million, Reuters reported.
Europeans are flocking to Iran in anticipation of new business opportunities that will emerge after sanctions are lifted. Switzerland lifted some sanctions on Iran this month, though most remain. In the United States, Congress has until September 17 to vote on the nuclear deal.