Jamycheal Mitchell was facing misdemeanor charges of petty larceny and trespassing after allegedly stealing a Mountain Dew, a Snickers bar and a Zebra cake from a 7-Eleven. He was arrested in Portsmouth, Virginia, on April 22.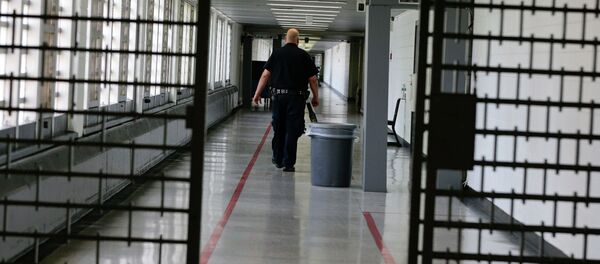 Senior prison officials say his death is not being treated as suspicious.
"As of right now it is deemed 'natural causes'," said Natasha Perry, the master jail officer at the Hampton Roads regional jail in Portsmouth. She added that Mitchell's body lacked any obvious outward signs of injury.
Mitchell's family believes he died from starvation after refusing to eat and take his medications.
"His body failed," said Mitchel's aunt Roxanne Adams. "It is extraordinary. The person I saw deceased was not even the same person."
Adams, a registered nurse, said her nephew had barley any muscle mass left when he died. She also said Mitchell had been suffering from schizophrenia and bipolar disorder for about five years. 
She said he was prescribed the antipsychotic drugs Prolixin and Zyprexin, as well as the mood stabilizer Depakote, before his arrest.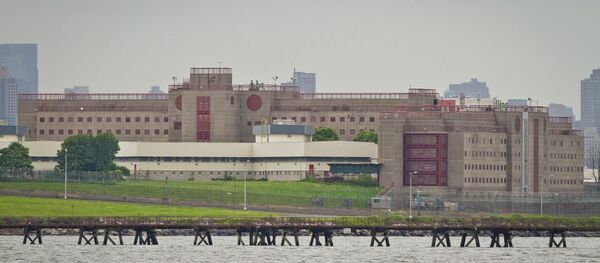 Adams said Mitchell refused to take medications prescribed to him by prison officials. These were the antipsychotic drug Haldol and Cogentin, which is intended to reduce the side-effects of the other medication.
According to Adams, Mitchell could not be seen by any relatives while in jail because he had not given officials any names of approved visitors.
"His mind was gone because he wasn't taking his meds, so he didn't have a list for anyone to see him," Adams said.
After his arrest, Mitchell was transported to Portsmouth City Jail where he spent three weeks before being transferred over to a regional jail on May 11. Ten days later, Judge Morton Whitlow ruled Mitchell was not competent to stand trial and ordered he be sent to Eastern State Hospital in Williamsburg for mental-health treatment, according to Portsmouth District court clerk.  
However, the hospital had no bed for Mitchell and he remained behind bars until his death.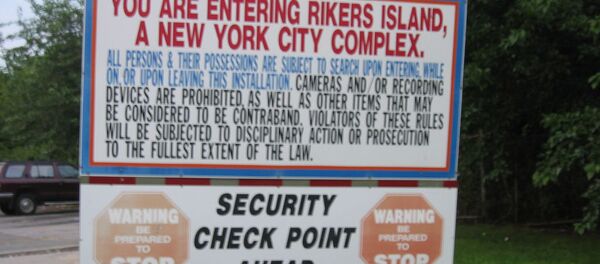 3 January 2015, 09:25 GMT
"I kept calling the jail, but they said they couldn't transfer him because there were no available beds," Adams said. "So I called Eastern State, too, and people there said they didn't know anything about the request or not having bed availability."
Maria Reppas, a spokesperson for Virginia's Department of Behavioral Health and Developmental Services- the agency that runs Eastern State Hospital-- said she could not explain why the facility could not find a bed for Mitchell.
"Healthcare privacy laws, specifically HIPAA, do not permit DBHDS to comment on any individual's treatment," she said in an email to the Guardian.
When the Guardian reached out to the regional jail's medical office for confirmation on Mitchell's deteriorating condition, an official who gave her name as Ms. Thompson said, "I can not divulge any information relating to this patient."
The jail, court, and police department could not explain why Mitchell was held without bail.
Mitchell had been in jail during 2010 and 2012 for charges of larceny and trespassing. He was released in 2012 after spending a month in a state hospital.