According to the Ambassador of Russia in China, Andrey Denisov, the celebration of the 70th anniversary of the Second World War and the victory of China over Japanese aggression is a special event for Asia and the world.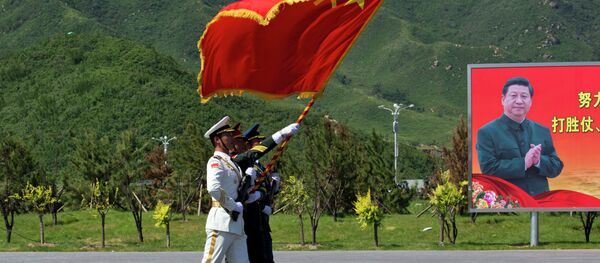 28 August 2015, 19:22 GMT
Russian soldiers will for the first time parade at Beijing's Tiananmen Square just the way Chinese armed forces marched through the Red Square in Moscow in May. For Russia, these reciprocal gestures are held in high regard.
It is known that the Russian President Vladimir Putin will not only take part in the festivities, but will also hold a meeting with his Chinese counterpart Xi Jinping, Denisov said.
But the question on whether the Russian military will perform some Chinese song, the ambassador left unanswered, in order to keep the Chinese spectators of the parade to keep assuming till the event.
Denisov hinted that Putin is preparing a surprise for China, "so we will look forward to that," he concluded.