The group took to the streets in 31 different cities across the state on Saturday, to gather the 75,000 signatures they believe they need to force a vote.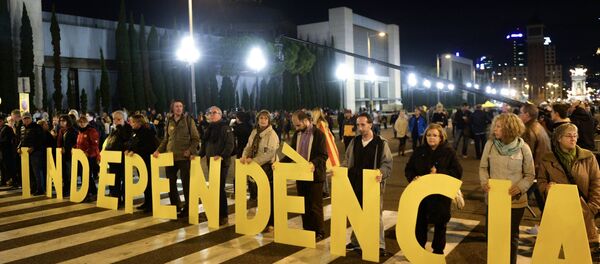 10 November 2014, 02:35 GMT
Texas alone has a $1.4 trillion annual economy, which would certainly make survival as an independent nation plausible.
Legal experts, however, believe that the group has few realistic options short of secession, which they believe poses a pretty major legal problem. 
"That problem is the Civil War,"  T. Gerald Treece, a professor at South Texas College of Law in Houston and an expert on Constitutional Law, told Yahoo! News.  "When Texas and the other Southern states were re-admitted, each of them made a solemn promise that they would never leave the Union again."
Treece explained that, to get around this, the Texas Legislature would need to initiate a request that would subsequently need to be approved by congress.
In any case, President Daniel Miller of TNM does not seem to be deterred, and told Reuters that he believes that there is a massive disconnect between what bureaucrats in DC want, and what the people of Texas want.
"The people of Texas don't have anything against the United States, they are just tired of being governed by bureaucrats we didn't elect pushing programs we don't want," Miller said of the perceived disconnect.
The group already has 11 more petition signing events scheduled in the month of September alone.
Discussion of Texas' independence has been floating around for a long time, with even former Governor Rick Perry chiming in — with seemingly several different opinions on the matter.
"We've got a great union. There's absolutely no reason to dissolve it. But if Washington continues to thumb their nose at the American people, you know, who knows what might come out of that. But Texas is a very unique place, and we're a pretty independent lot to boot,"  Perry said at a Tea Party rally in 2009.
"When we came into the nation in 1845, we were a republic, we were a stand-alone nation," he added. "And one of the deals was, we can leave anytime we want. So we're kind of thinking about that again."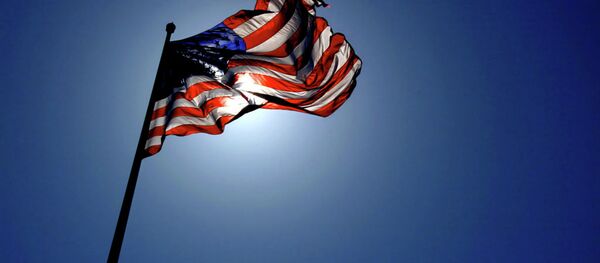 20 September 2014, 13:05 GMT
However, when questioned on his statement, Perry asserted that he never used the word 'secession' and doesn't understand why anyone would think that he implied it.
In 2012, in a statement to the Dallas Morning News from his press secretary Catherine Frazier, she asserted that Perry "believes in the greatness of our Union and nothing should be done to change it."
That statement, however, came with a pretty major "but."
"But he also shares the frustrations many Americans have with our federal government. Now more than ever our country needs strong leadership from states like Texas, that are making tough decisions to live within their means, keep taxes low and provide opportunities to job creators so their citizens can provide for their families and prosper."
It remains unclear how many signatures TNM has gathered so far.