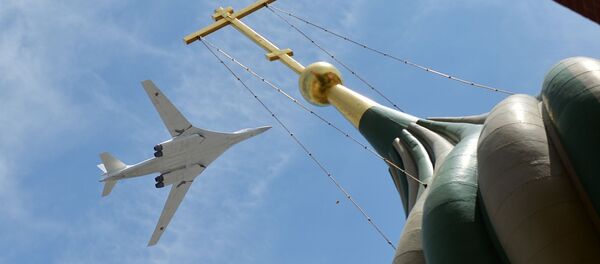 30 August 2015, 18:03 GMT
Tactical Missile Corporation, which developed the new piece of deadly equipment, presented an export version of the bomb.
The Grom (Russian "Thunder") family comprises of two versions of the bomb – the Grom-1 and the Grom-2.
The Grom-1 is in fact a guided cruise missile equipped with an engine, inertial and satellite guidance systems.
Equipped with a cutting-edge guidance system, the Grom-2 is a high-precision bomb. With no engine, it has an increased, 130-kilogram payload. After the bomb is dropped it flies until it reaches the target. It has a maximum range of 280 kilometers.
Despite the differences in design, both bombs were based on the KH-38 multirole laser-guided missile. The initial construction was modified with wings, and its payload was also updated.
The new smart bombs are designed to be carried by the Su-24 bomber, the Su-34 multirole fighter/bomber, and the MiG-29SMT multirole jet. However, the principal goal is to equip the Sukhoi T-50 (also known as PAK FA) fifth-generation fighter with the Grom bombs. With the Grom-2 weighing 250 kilograms, the T-50 is capable of carrying up to four bombs at once.
One of the main features of the Grom bombs is their module design which allows for combining various types of payloads and guidance systems. Four types of inertial guidance systems, laser, active radio-radar, thermal-imaging, as well as satellite navigation.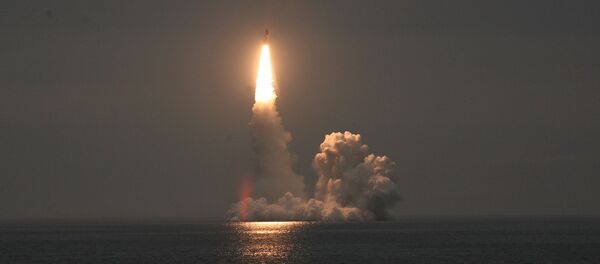 25 August 2015, 07:27 GMT
The Grom smart bombs can be equipped with blast fragmentation, penetrating or pellet warheads. The bombs can hit both ground and surface targets in coastal zones. Various types of payloads allow for destroying light and heavy-armored targets.
"One of the principal advantages of this type of bombs is that they are powerful and at the same time not that expensive in development and production," military analyst Ruslan Pukhov was quoted as saying by Rossiskaya Gazeta.
"What is more, this type of bombs is easy to use. The pilot doesn't need to be heavily trained for this. It is a 'fire and forget' bomb. It can find the target on its own," he explained.