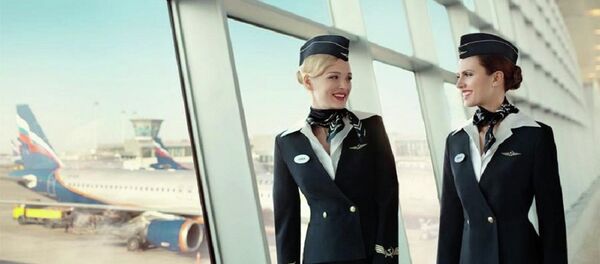 MOSCOW (Sputnik) — Earlier on Tuesday, Aeroflot announced plans to purchase 75 percent of Transaero shares for a symbolic amount of 1 ruble (1.5 US cent) and carry out a complete restructuring of the debt-stricken airline.
"It will allow the company to pay off debts to creditors and fulfill all obligations to passengers," the source told RIA Novosti.
At the same time, the move will allow Russia to stabilize its position on the global air transit market and eliminate the risks of losing its current market share, the source added.
"This decision is the best considering the rather difficult situation on the [Russian and global] air transportation market," the source stressed.
Transaero, Russia's privately-owned second-largest airline, has been experiencing financial difficulties in recent years and owes some 66.9 billion rubles ($1 billion) to the Russian financial institutions. According to Russian accounting standards, the net loss of the carrier for the first quarter of 2015 amounted to 5.74 billion rubles ($87 million).
The company is among the 35 largest airlines by total scheduled and chartered passengers operating in Europe. It has a fleet of 106 aircraft and operates scheduled and charter flights to 103 domestic and international destinations. In July alone, the company carried 1.7 million passengers.