Fred Durst announced his desire to buy a house in Russia and obtain Russian citizenship.
"I wouldn't mind getting a Russian passport! If you have communication with the relevant authorities, which could assist with obtaining it, – share!" Durst said in an interview with radio station Rock FM.
He also added that he is fond of travelling to Russia and that he tries to visit Moscow whenever he can.
"How Russia is portrayed in the media is far from reality, and I want to prove to everyone, that it's really cool!" the singer said.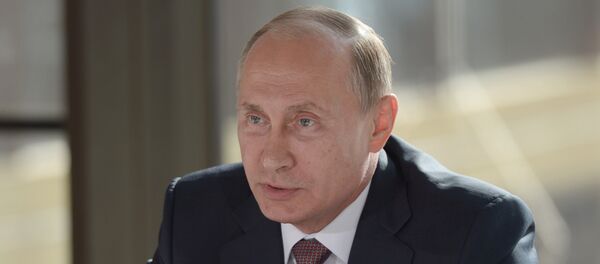 19 August 2015, 19:44 GMT
Durst and other members of the band came to Moscow to prepare for their tour across Russia which will take place from October 31 until November 27. The group previously performed concerts in Moscow in 2012 and 2013.
Fred Durst is not the first famous foreigner who has expressed a desire to live in Russia. World famous US boxer Roy Jones Jr applied for Russian citizenship in the middle of August, saying he wanted to be part of the Russian community and develop Russian sports.
In 2013, legendary French-born actor Gérard Depardieu was granted Russian citizenship by President Vladimir Putin.