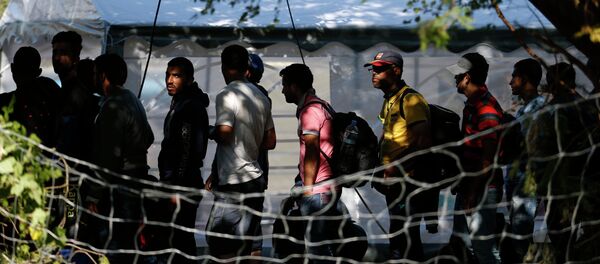 2 September 2015, 10:57 GMT
MOSCOW (Sputnik) — The government of Caretaker Prime Minister Vassiliki Thanou decided to create a coordinating center, comprising ministers, police representatives, servicemen and coast guards, to tackle the refugee flow, the Greek In.gr news website reported.
The government also announced measures to improve migrant reception facilities, speed up the process of refugee registration, as well as to broaden the use of existing EU programs and funds.
The European Union is struggling to cope with a refugee crisis, with thousands of undocumented migrants arriving in EU member countries. Greece is one of the main entry points for migrants arriving to the bloc.
According to the EU border agency Frontex, a record number of over 340,000 refugees and migrants arrived in the European Union between January and July 2015.