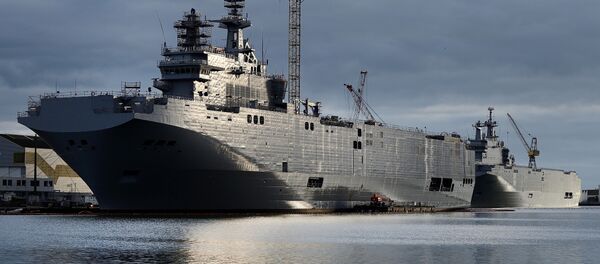 1 September 2015, 10:06 GMT
The Ka-52K rotorcraft are specifically tailored for the amphibious assault ships. Russia built a total of four machines to serve on the Mistrals before the arms deal was cancelled in August.
No nation has formally confirmed its decision to buy the helicopter carriers but many speculate that Brazil, Egypt, India, Malaysia, Saudi Arabia, Singapore, Vietnam and the United Arab Emirates are contemplating adding the amphibious assault ships to their fleet.
A source told the daily that Egypt's President Abdel-Fattah al-Sis discussed the Mistrals with Vladimir Putin while on a visit to Moscow last week. 
"Sisi expressed interest in the possibility of buying the helicopter carriers from the French but it was a purely theoretical interest. … Obviously, they need financial assistance from a third party to purchase the ships," the source added but declined to comment on whether Russia could serve as a creditor.
Earlier, reports emerged that Saudi Arabia could buy the two Mistrals which would likely be docked in Egypt. The oil kingdom views the amphibious assault ships as a means to project its own power in the region. They could also become part of the joint Arab force project which was recently unveiled by Riyadh and Cairo.
Regardless of who will buy the two Mistral, France will have to discuss the matter with Russia since Moscow has power to veto such a transaction. Meanwhile, the Vladivostok and the Sevastopol built under a $1.3 billion deal are docked at a shipyard in Saint-Nazaire.
The Mistral-Class Helicopter Carrier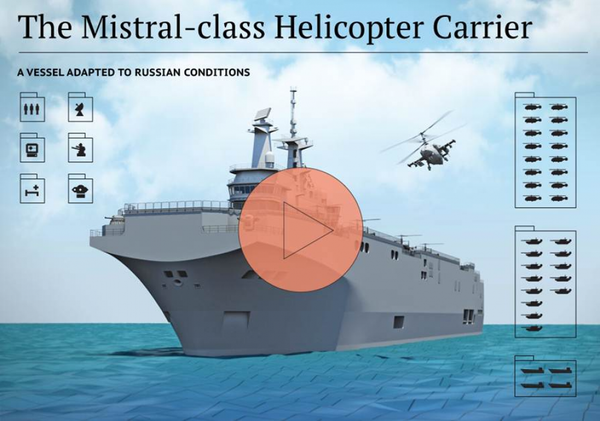 The Mistral-Class Helicopter Carrier