"Russia and China are seen as a threat and their combination, their continuing alliance is a huge threat to the US Empire," said Patrick Welch.
Welch called the US foreign policy goals in Eurasia "disastrous and murderous," bringing Russia and China closer together and threatening American hegemony.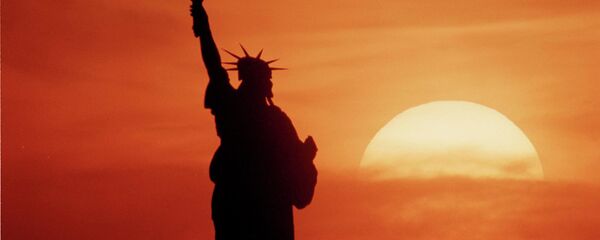 31 August 2015, 07:58 GMT
The US embarrassing cyber-attacks in recent months and the revelations of Edward Snowden disclosing that Washington spied on countries including on allies, further damaged the US image around the world.
"This is an amazing failure of US foreign policy which is doing the opposite of what it's trying to do," Welch said.
Several American officials said on Monday that the United States is considering sanctions against both Russian and Chinese individuals and companies for supposed cyber-attacks against US trade secrets.