NEW YORK (Sputnik) — Minorities remain the target of unjust policing despite the implementation of reforms meant to end discriminatory practices and the use of quotas within the New York City Police Department (NYPD), Justice Committee Co-Director Loyda Colon told Sputnik.
"It's clear that officers still disproportionately target some New Yorkers over others," Colon said on Wednesday. "Members and constituents [from] low-income communities of color continue to be unjustly stopped, harassed, ticketed and arrested on a regular basis."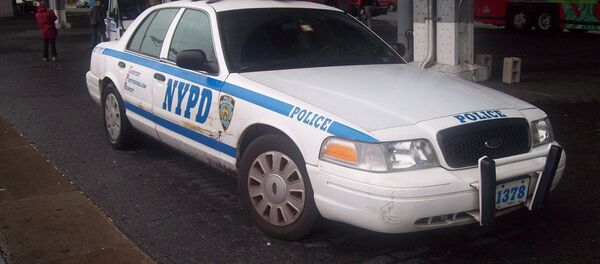 13 August 2015, 03:15 GMT
On Monday, several African American and Hispanic police officers filed a lawsuit against the NYPD, claiming they were forced to meet illegal arrest quotas against their own minority communities.
According to local media, a dozen police officers allege that the NYPD ordered officers in precincts with large minority populations to conduct more arrests and issue more tickets than officers working in predominantly white residential areas.
"The reality is that one year later, quotas remain alive and well, and the NYPD is aggressively pursuing a numbers driven agenda with regard to arrests, tickets and summonses," the lawsuit papers were cited as claiming by The New York Post.
According to the lawsuit, the police officers were told to each carry out at least one arrest and issue 20 tickets a month.
A NYPD spokesman, however, said the use of quotas by the police department has always been prohibited.
"There is no numerical enforcement quotas established by the NYPD," the spokesperson stated. "Performance evaluations are conducted for all department employees based on an assessment of their duties, responsibilities and specific conditions of their assignments."
The lawsuit alleges that the NYPD's use of quotas dates back to 2010.