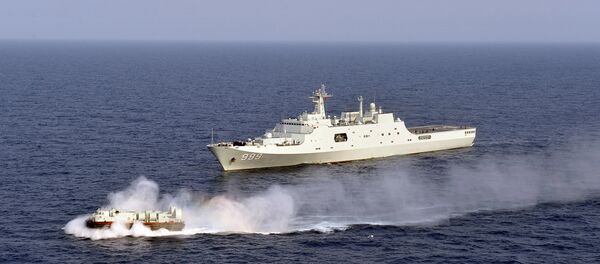 2 September 2015, 20:58 GMT
WASHINGTON (Sputnik) — The White House has sought to play down a statement from the Department of Defense that five Chinese warships have been operating in the Bering Strait off the coast of the US state of Alaska.
"I don't think I would have much to add beyond what [Defense Department] have stated," White House Press Secretary Josh Earnest told a gaggle of reporters on Wednesday afternoon.
"[The Defense Department had] positively identified a number of Chinese naval vessels in that region, but based on their analysis they have not detected any sort of threat or threatening activities," Earnest stated.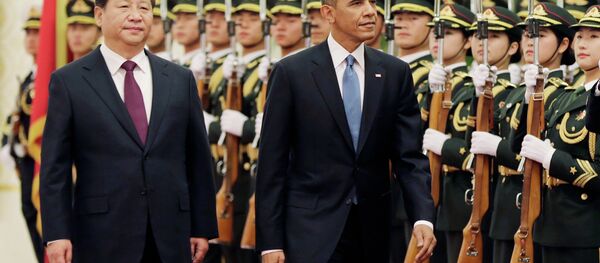 31 August 2015, 18:36 GMT
The appearance of the Chinese squadron posed a potentially embarrassing episode for President Obama as he concluded a three day visit to Alaska that was focused on highlighting his administration's commitment to combatting global warming.
The conservative, and usually Republican-supporting Wall Street Journal newspaper reporting the detection of the Chinese warships the same day that Obama announced the construction of a single new icebreaker to operate in the Arctic region.
"Our understanding from the [Defense Department] is that they are monitoring movements of the ships, but that the intent is still unclear beyond what I said earlier that they are not detecting any sort of threatening activity," Earnest insisted.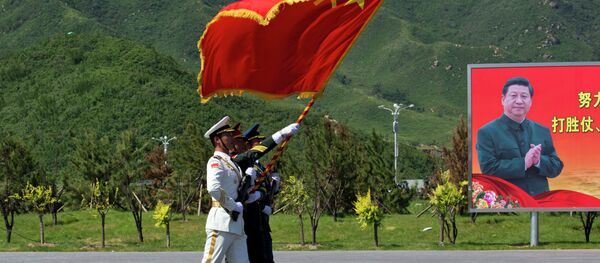 28 August 2015, 19:22 GMT
Defense Department officials said they've been monitoring three Chinese combat ships, a replenishment vessel and an amphibious ship, which in the last few days have entered the Bering Sea, but have remained in international waters.
The Chinese ships also appeared just hours before China holds a major military parade in Beijing to commemorate the 70th anniversary of the end of World War II.
Obama is seeking to maintain close trade ties with China and close economic cooperation while also facing pressure to confront Beijing's claim of total sovereignty over 90 percent of the South China Sea, one of the world's most widely used and important sea lanes.