In a Facebook post published Sunday, Azarov wrote that "the so-called National Security and Defense Council of Ukraine…has adopted a new military doctrine for Ukraine, which defines Russia as the main military adversary of our country. This is Hitler's dream come true –to incite the peoples of the Russian world against one another."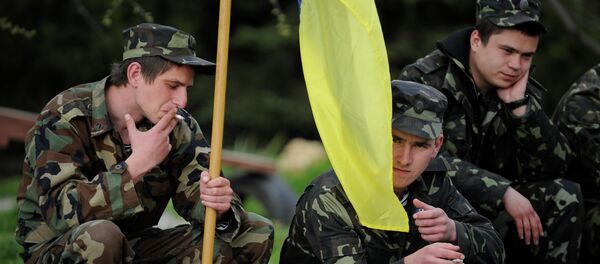 2 September 2015, 16:52 GMT
The politician noted that "despite the absurdity, unreality and muddled nature of this doctrine, the regime in Kiev will continue to develop further the idea of preparing for war with Russia." Azarov also warned that if Ukraine's leadership goes ahead to actually launch a war against Russia, this will have catastrophic consequences for the people of both countries.
"If this criminal regime, with the assistance of its Western backers, goes ahead and unleashes a war with Russia, can it be won? How many victims and how much suffering will it bring our peoples, all in the interests of a regime which is robbing our people today?" Azarov asked.
The former prime minister called the whole idea 'madness'. "A country with a miserly budget, with a collapsing economy, and with enormous debts is planning a war with Russia? This is a characteristic of madness, which is a lack of intelligence."
"Mad men may claw their way to power; this has happened in history before, but surely the rest of the country has not been swallowed up by this madness?," Azarov pleaded.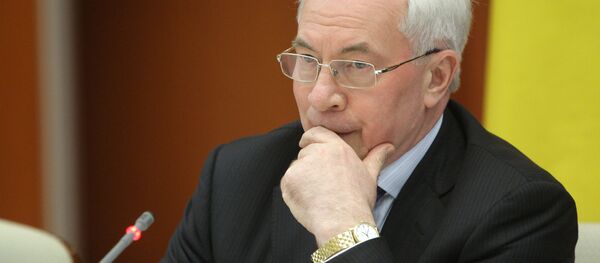 On Wednesday, Ukraine's National Security Council presented a draft of the country's revised military doctrine, which defines Russia as a "military adversary," and presented the "conditions for the liberation of temporarily occupied territories of Ukraine." The doctrine will soon make it to the president's desk for signature. 
Over the past year, Ukrainian authorities have made repeated claims that Russian military forces are involved in the civil war in eastern Ukraine, claims which Moscow has repeatedly denied for lack of evidence. Oleksandr Turchynov, now the head of the country's National Security Council, launched a military operation to crush independence and autonomy supporters in the breakaway regions of Donetsk and Lugansk in April, 2014. 
Kiev has also claimed that Crimea's decision to break away from Ukraine following the Maidan Coup was illegal, calling Moscow's decision to accept the republic into the Russian Federation an "annexation," and refusing to accept Russia's sovereignty over the territory.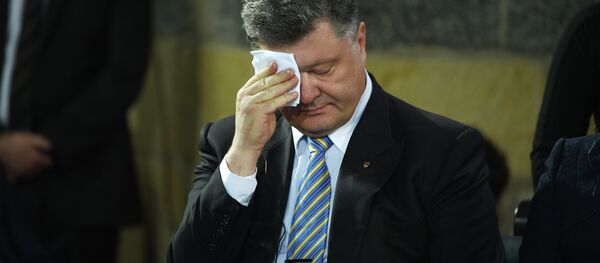 16 August 2015, 11:19 GMT
Last month, Azarov, who served as prime minister from 2010 to January 2014 before resigning in the interests of "socio-political compromise" and "peaceful settlement" ahead of the Maidan coup in February of that year, announced the creation of a Committee for the Salvation of Ukraine. Dubbed by media to be 'Ukraine's government in exile', the Committee has called on joint efforts by Ukrainians to restore constitutional order and to remove the post-Maidan government in Kiev via a peaceful revolution.
The Committee's chairman, Volodymy Oliynyk, recently emphasized that he believes that it will only be a matter of time before economic turmoil, corruption, and social unrest lead Ukrainians to stage a revolution to overthrow authorities who were brought to power on the wave of Maidan.