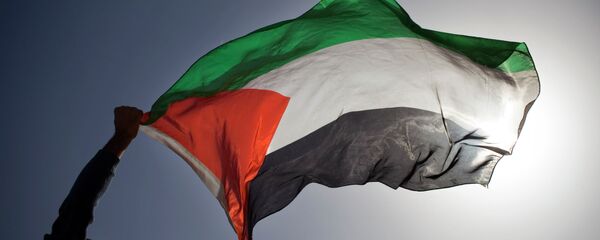 1 September 2015, 23:40 GMT
MOSCOW (Sputnik)
–
Speaking at a regular Cabinet meeting on Sunday, the Israeli prime minister announced that a new section of security fence would be built on the border with Jordan, according to the Jerusalem Post.
"We are beginning today the construction of a security fence on our eastern border, as a continuation of the security fence that we built on the border with Egypt, and which will join up in the end with the security fence that we built on the Golan Heights," Netanyahu said.
Netanyahu on Sunday rejected calls from opposition leader Isaac Herzog to take up Syrian refugees. The prime minister pointed to humanitarian aid that Israel had been providing to Syria, as well as crisis-hit African countries, but stressed the country was intent on keeping full control of its borders.
The part of the existing fence in the Israeli-occupied Golan Heights separates the Jewish state from Syria, which has been hit by four years of hostilities.
The fighting between the Syrian government and multiple rebel groups, including radical Islamists has forced 4 million people out of the country. Many of them seek refuge in Europe.