PRAGUE (Sputnik) — Czech Prime Minister Bohuslav Sobotka said on Sunday that Syrian crisis, which is the reason behind the growing influx of refugees to the European Union, cannot be solved without Russia's assistance.
"It is necessary to get Russia involved into solving the problems in Syria and maintain communication with the Russians, despite the fact that sanctions have been imposed on them over Ukraine," Sobotka said in an interview published by the local Novinky web portal.
According to the prime minister, Europe has a vital interest to ensure that the war in Syria is stopped in order put an end to the migration flow from there.
"There is no use in wasting time on the debate about quotas for the distribution of refugees, we need to focus on efforts to stabilize the Middle East and North Africa," Sobotka stressed.
According to him, some countries that are now concerned with issue of mass migrant crisis have a "guilty conscience" in regard to Libya and Syria.
"There was a time when they did everything possible to topple [Syrian President Bashar] Assad. As a result, Assad remained in power and half of the country has been seized by the Islamic State and millions of Syrians have to flee the county and have nowhere to return to," the prime minister said.
The foreign policy of certain countries has contributed to what is happening close to Europe right now, Sobotka underscored.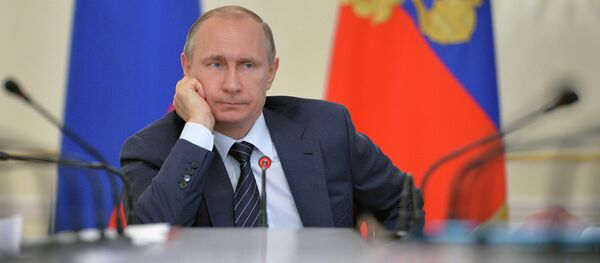 6 September 2015, 16:54 GMT
Europe is experiencing a large-scale migration crisis, as thousands of refugees attempt to cross into the bloc, fleeing violence and poverty in their home countries. According to the EU external border protection agency, Frontex, the number of refugees detected at EU borders between January and July stands at 340,000, three times higher than during the same period in the previous year.
On Friday, UN High Commissioner for Refugees Antonio Guterres called on the EU member states to take in at least 200,000 refugees, who are now in Greece, Hungary and Italy, as part of a mass relocation program.
European Commission President Jean-Claude Juncker is expected to present a proposal for the relocation of refugees within the European Union next week.