The former multidivisional champion isn't a shy man, telling the media he would be a perfect fit as an anchor on the television channel.
"I like to work on TV and I am a TV guy. My face, my body and my language are made for television," Jones told Zvezda.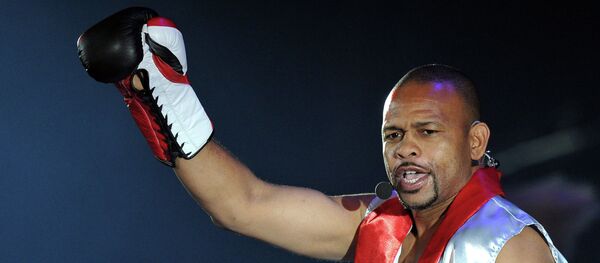 23 August 2015, 11:20 GMT
When told what the word Zvezda ["Star" in Russian] meant, Jones couldn't contain his joy.
"Oh, a star! And I'm a star! It means we belong to each other!" the boxer said.
Last month, Jones visited Russia's Crimea and said he'd be interested in applying for Russian citizenship.