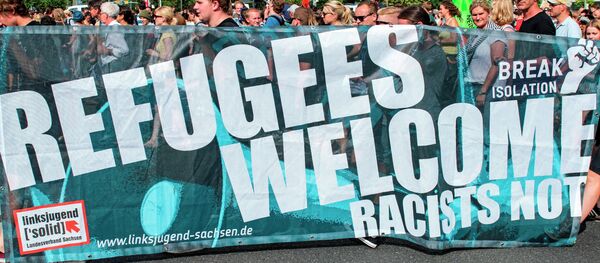 7 September 2015, 13:13 GMT
MOSCOW (Sputnik) — Extremists, including militants from the Islamic State (ISIL) jihadist group, are among the refugees arriving in droves to EU states from the war-torn countries of the Middle East, Greek Alternate Minister of Immigration Policy Yiannis Mouzalas said Monday.
"It would be foolish to say that there are no jihadists among them [refugees]. … The secret services of the European countries confirm that some of the militants managed to penetrate Europe," the minister said, as quoted by the local Proto Thema newspaper.
According to Mouzalas, some 60 percent of the refugees and migrants arriving in Europe are middle-class Syrians who fled the violence in the country. About 20 percent of those arriving are from Afghanistan. The remaining 15-20 percent have no documents whatsoever.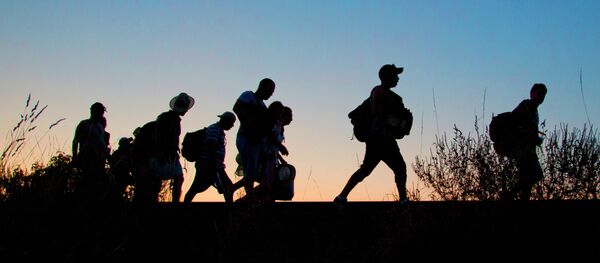 7 September 2015, 06:53 GMT
Europe is experiencing a large-scale migration crisis, as thousands of refugees attempt to cross into the bloc. According to the EU external border protection agency, Frontex, the number of refugees detected at EU borders between January and July stands at 340,000, three times higher than during the same period in the previous year.
The majority of migrants entering Europe come from crisis-torn countries in North Africa and the Middle East, where radical Islamist groups, such as ISIL, have been on the rise.